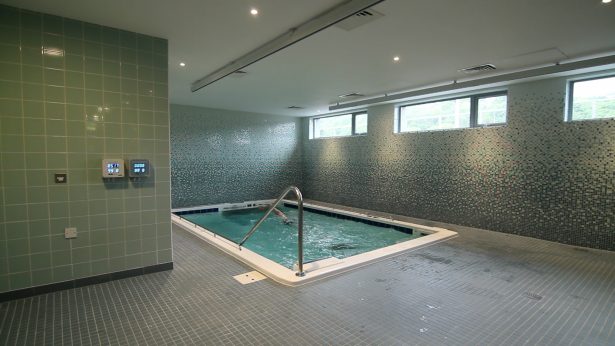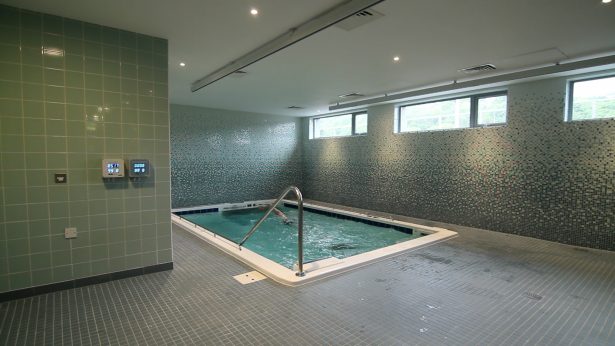 Hydrotherapy Clinic
The arena clinic is delighted to be able to offer hydrotherapy as a treatment option at the Mardyke Arena.
Our Facilities
Cold immersion pool (10° C)
Warm hydrotherapy pool (35° C)
In-built treadmill in the pool for gait re-education & walking/running drills
Resistance jet to allow for aqua jogging and resistance training
Direct assistance from a qualified Chartered Physiotherapist during your treatment.
treatment can be provided on a one-to-one basis or as part of a group.
Hydrotherapy can be used independently or to complement traditional land-based physiotherapy.
Private changing areas, separate from main pool deck
We have full ceiling tracking hoists in the hydrotherapy area and a wheelchair accessible changing room with ceiling hoist and shower facilities
Key Benefits of Hydrotherapy
Patients start therapy earlier and recover faster
Greatly reduces pain
Decreases joint stress
Increases strength and range of movement
Improves balance and coordination
Reduces muscle spasms
Who is Hydrotherapy for?
Arthritis
Orthopaedic surgery
Back pain and shoulder pain
Hip, knee, or ankle pain
Repetitive motion injury
Sports recovery
Amputations
Lymphedema
Fibromyalgia and other rheumatoid conditions
Neurological disorders, including stroke, multiple sclerosis, and Parkinson's disease
Brain or spinal cord injuries
For more information, please contact the clinic:
Tel: +353 (0) 21 4904760
Email: arenaclinic@ucc.ie