Keeping Cork Healthy: Week 1 - Keep fit, in your home
12th April 2020
Stay healthy with our free exercise videos, recipes and tips.
The Mardyke Arena UCC have teamed up with The Echo for our new campaign 'Keeping Cork Healthy' series to give the Cork community weekly tips on how they can stay fit and healthy during this lock down period. Content will take a holistic and practical approach for all ages & abilities.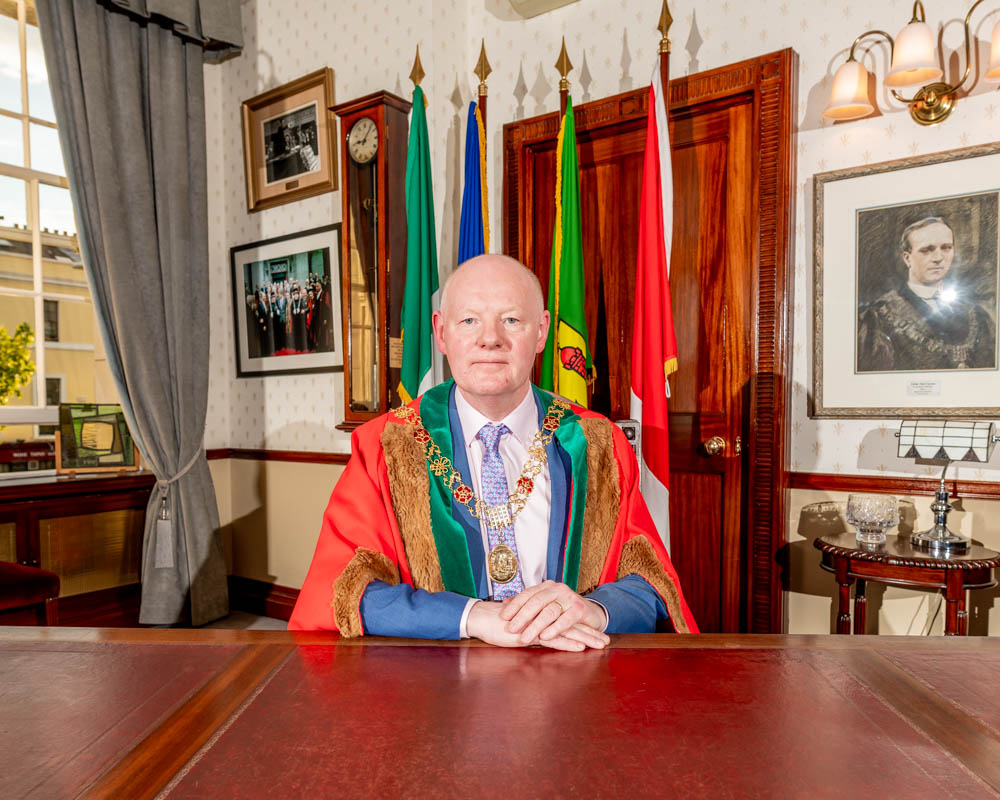 A message from the Lord Mayor of Cork — and GP — Cllr John Sheehan
Our lives have significantly changed in the last number of weeks, as a result of the coronavirus.
With many of us confined to our homes, it's all too easy to sit back and make a dent in our 'watch list' on Netflix.
But that isn't the Cork spirit, it isn't in our nature to sit still for too long, and rightly so! After all, Cork is a Healthy City — designated by the World Health Organisation in 2012.
Our city aims to improve the health and well-being of its people. Now, more than ever, it is vital that we become more conscious of our own health, our familiy's health and also our community.
I'd like to commend both The Echo and the Mardyke Arena UCC for their diligent work in prioritising our community's health with this new 'Keeping Cork Healthy' series — ensuring the people of Cork are receiving expert advice and giving us the energy to live life to the full!
As a general practitioner of nearly 30 years, I want to encourage everyone to take this opportunity to really look after yourself.
Health, both mental and physical, impacts greatly on overall wellbeing. Therefore, in difficult times like these, we need to be kind to ourselves and prioritise our health. As clichéd as it sounds, your health really is your wealth.
Use small steps to launch into your new fitness journey — get out for a walk in the fresh air (within 2km distance of your home). Exercise will help reduce stress, can help you sleep better, and will boost your energy levels.
It is important to pay attention to your needs and feelings, especially during times of stress. You may still be able to do some of the things you enjoy and find relaxing — like experimenting in the kitchen.
Try to keep up the healthy routines you already have — a lot of you may have undertaken the Marchathon Challenge where you aimed to hit around 10,000 steps a day, or tried a new fitness class online.
Mind your mental health by staying connected with family, friends and neighbours — sometimes it's the smallest gesture that is the most appreciated, so why not call or text your elderly or vulnerable neighbours, or reconnect with an old friend.
Please remember, we will return to normal — stronger and more united than before. Stay safe.
Home Workout
The importance of physical activity amongst older adults
Physical activity is very important as we age, it doesn't need to be vigorous or excessive to be beneficial.
Moderate physical activity that gently raises your heart rate, breathing and body temperature, whilst still being able to talk comfortably, can have protective factors in cardiovascular disease such as stroke, hypertension, diabetes and some cancers.
If you are new to exercise or limited in the type of exercise you can engage in, there are simple ways to bring some movement and mindfulness into your daily life.
Begin each day by allowing your body to move, whether in a seated or standing position. Start by wiggling your fingers and toes, rolling and relaxing the shoulders, circling the hips, and gentle marching on the spot.
Accompany these movements with some slow and steady breathing. Inhale through the nose and exhale out through the mouth.
Adding regular sequences of movement throughout the day can help to improve circulation, boost your mood, and help build strength and coordination.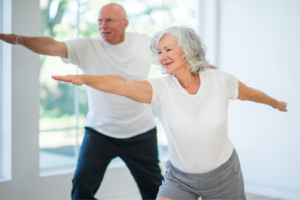 The World Health Organisation recommends that the 65+ age group should do at least 150 minutes of moderate physical activities weekly such as household chores, gardening, walking, planned exercise and playing games. Aerobic exercise should be performed in at least 10 minute bouts.
Always work within to your own ability — a little goes a long way!
Now go to echolive.ie to see easy-to-follow videos of exercises you can do at home, supplied by Mardyke Arena UCC.
These will be updated every week and the home work-outs will be a mix of strength, cardio, high intensity, core and mobility.
Stay fit and healthy and complete two or three work-outs a week.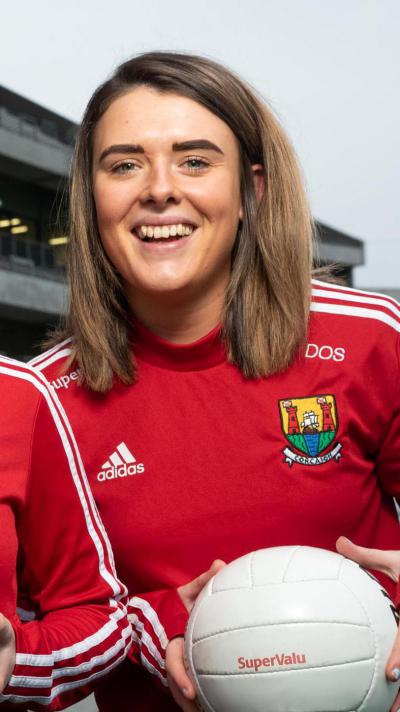 Cork Senior Ladies Football captain, Doireann O'Sullivan.Picture. John Allen
Inside the mind of our Cork sports stars: How are they adapting?
This week, Doireann O'Sullivan, Cork Senior Ladies Football captain, speaks to us on how she is adapting to the current situation and how she is maintaining her fitness.
"Our strength and conditioning coach gives us a gym and running programme to do each week, depending on the facilities each player has available to them. At the moment time isn't an issue but for a lot of us, motivation is.

"One of the things I've started doing during the lockdown is making an exercise to-do list. So today's to-do list for example is a strength session, 5k walk, yoga and core sessions.

"I like ticking the different exercises off throughout the day. It's something small but at the moment it seems to be keeping me focused and motivated.

"Another thing that I think is helping me is making a conscious effort to stay in contact with team-mates. Between zoom, snapchat, whatsapp, etc, it's easy to stay connected, but sometimes it's harder than we realise to pick up the phone and check in on each other.

"I find that listening to other girls' struggles and their ups and downs, makes me realise that we're all in the same boat and, we're all struggling a bit at the moment, and that there's better days ahead."
Recipe of the Week
Rosemary Clodagh Bread, by Irish chef Clodagh McKenna (www.clodaghmckenna.com)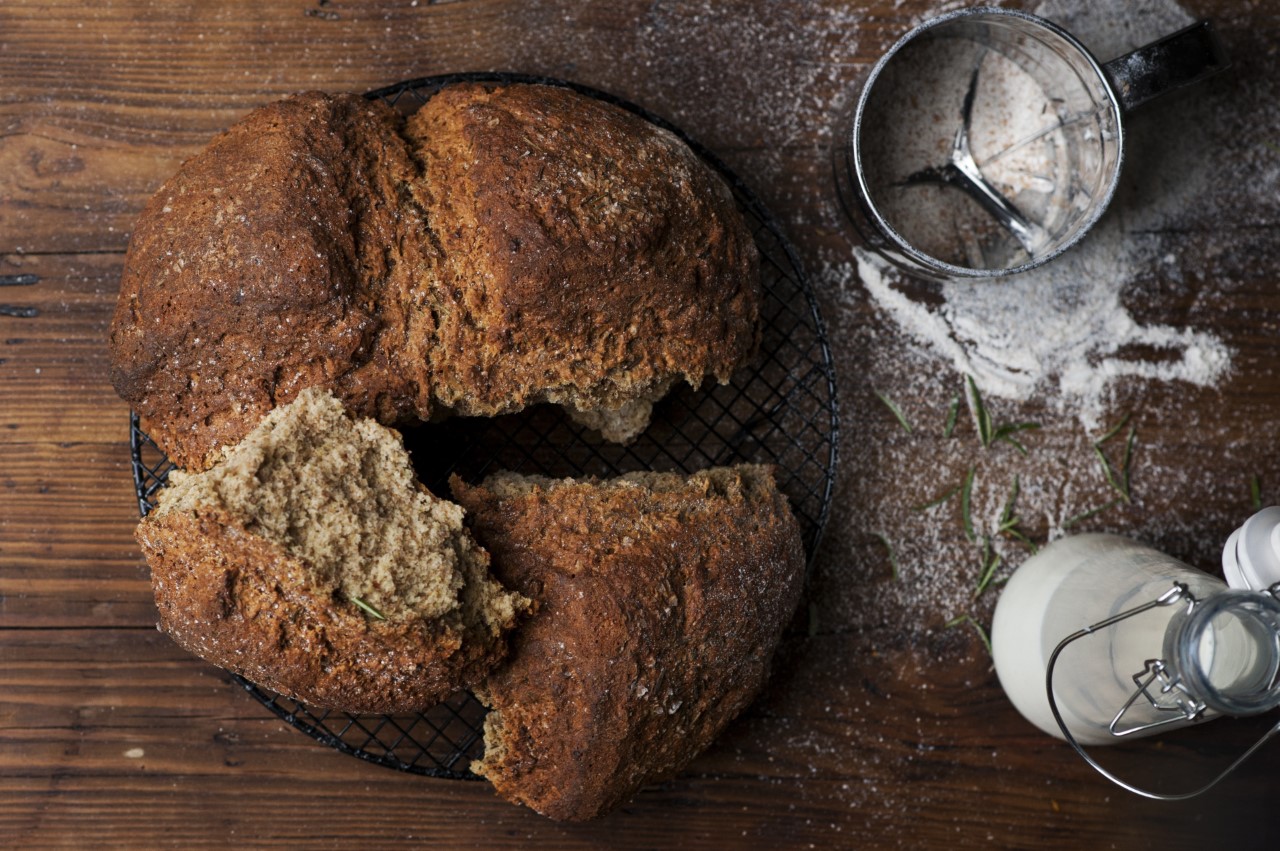 Ingredients (makes 1 loaf)
350g / 3 cups wholemeal flour
200g / 1 ¾ cups white flour / all-purpose flour
2 teaspoons of bicarbonate of soda / bread soda
1 teaspoon of salt
1 tablespoon of fresh rosemary, finely chopped
350ml / 1 ½ cups milk
250ml / 1 cup natural yogurt
Note; you can also use 600ml buttermilk, or 600ml of milk instead of the milk and yogurt mix
For brushing
Milk and yogurt mix (for brushing)
Method
Pre-heat the oven to 220C, 425F, Gas Mark 7.
Sieve the white flour and bicarbonate of soda and salt into a large mixing bowl, and stir in the wholemeal flour. Using clean hands mix the flours, bread soda and finely chopped fresh rosemary together. Make a well in the centre of the bowl.
Whisk together the yogurt and milk and slowly pour into the well of flour. Using a fork mix the flour into the milk mixture. Make sure that there are no dry patches and that the dough is completely wet. Pat your hands with flour and shape the dough into one round. Place on a floured baking tray. Flour a large knife and cut the shape of a cross into the top of the dough about two thirds of the way through. Brush the round of bread with the milk and yogurt mixture using a pastry brush, this will give a lovely golden colour to the bread once baked.
Bake in a pre-heated oven at 200?C, 400?F, Gas Mark 6 for 20 minutes, then reduce the heat to 150?C, 350?F, Gas Mark 4 for a further 20 minutes. To test whether the loaf is cooked, tap the back with your knuckles; it should sound hollow. Leave to cool on a cooling rack.
More recipes at Clodagh's IGTV series: https://www.instagram.com/clodagh_mckenna/channel/
Tip of the Week: Schedule Your Daily Activities

Putting a structure on your daily activities will not only help you follow through with your plan to do some activity, but it will also provide a sense certainty in an uncertain time which will help your mental health.

Look to include things like mindfulness, meditation and cooking to your schedule. If you're working remotely or otherwise isolated, free slots daily where you can do some activity. Plan, plan, plan!

NEXT WEEK: In The Echo print edition on Saturday April 18: Advice for sports people and athletes PLUS keeping on top of your mental health PLUS more fitness tips for the older adult.

MORE VIDEOS: Also keep an eye on our website & EchoLive.ie throughout the week for more exercise videos.

If you are doing a home work-out or making the Recipe of the Week, show us how you get on by tweeting at #KeepingCorkHealthy and tagging Echo Live & Mardyke Arena UCC

Return to the News section