Keeping Cork Healthy: Week 11 - Changing your goals
18th June 2020
The Mardyke Arena UCC have teamed up with The Echo for our new campaign 'Keeping Cork Healthy' series to give the Cork community weekly tips on how they can stay fit and healthy during this lock down period.
In this week's edition, Cork City star Alan Bennett reveals his fitness tips, advice on knee injuries, and diet & lifestyle tips for good mental health.
Inside the mind of our Cork Sports Stars – How are they adapting?
DEALING with frustration, developing a training schedule, and changing your goals… These are just some of the challenges faced by Cork City FC star Alan Bennett during the Covid-19 crisis and lockdown.
Here, he tells us how he has adapted.
"In sport, you get a competition date and work back. The frustration of not being able to plan from a date has been the biggest challenge. This competition-motivation and seasonal planning was taken from me so, like everyone, I had to adapt," says Alan.
"My goals had to change during this time. It became about doing something every day to keep myself ticking along technically, tactically, physically or mentally for soccer.
"I varied my training every day to avoid over-training and burnout. I enjoy training so implemented active recovery sessions on some days. These included anything from a gentle cycle to a long walk. On days I needed to raise my heart rate I went to a local pitch and ran fast drills, went for a fast, hilly cycle or an endurance run.
"I interval train on a grass pitch near my house — 3.15 – 3.30 minute 1km runs with a 3 minute recovery, 5 times. I also did short sprint/agility sessions because twisting and turning is important in my sport. I would lay cones a distance apart that take around 30 seconds to sprint between and then rest for 30 seconds. I would repeat this at least 10 times, ensuring my heart rate remained elevated throughout.
"Trying to replicate weight training has been difficult. I focused on body-weight exercises that focused on my lower body muscles and core.
"From a mental health perspective, I really enjoy cycling to see new scenery and spend more time outdoors. My wife and I would often take off together for relatively long cycles, which we really enjoyed."
**********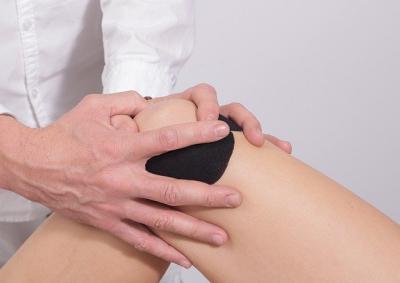 The Physio Corner with the arena clinic: Dealing with knee injuries!
The menisci of the knee joint has a crucial role in knee biomechanics and preservation of the integrity of the joint surface, writes Laura Harrington, Chartered Physiotherapist at the arena clinic at the Mardyke Arena UCC.
Moreover, they play an important role in load transmission, shock absorption, stability and proprioception. Meniscal injury is the most common injury of the knee. Medial meniscus injuries (meniscus on the inner aspect of the knee) are more common than injuries to the lateral meniscus (outside of knee).
Acute meniscal tears occur when the shear stress generated within the knee exceeds the menisci's ability to resist these forces. It normally occurs when the knee is in a flexed, weight bearing position with an element of rotation involved. Sports commonly associated with this include soccer, GAA and rugby. Degenerative meniscal tears occur in the older population without an inciting incident.
It is important to note that not all meniscal injuries are symptomatic (painful) initially and may remain dormant for several years.
Young patients who experience meniscal tears will report a "pop" or "snap", usually the result of twisting or changing direction/position, with the knee weight bearing in a bent position.
Patients may also report episodes of catching, clicking, locking, giving way, or an audible clunk. The pain is usually intermittent and localised to the joint itself.
Swelling may occur later, depending on the severity of the injury. Degenerative tears often manifest with recurrent swelling over time.
The management of meniscal tears varies, depending on the severity of the condition. Here at the arena clinic, our main aim is to:
Control pain and swelling: Ice, elevation, compression, over the counter anti-inflammatories.
Regain pain free movement: gentle knee flexion/ extension exercises in sitting, lying and standing, Alter G anti-gravity and hydrotherapy use.
Complete a progressive strengthening programme: targeting the quadriceps, hamstring and gluteal muscles
Complete a progressive balance exercise programme: single leg stance exercises, from stable to unstable positions
Return to functional activities, pain free as soon as possible: initiation of sport specific exercises using the gym and sports performance facilities available here.
A multimodal approach, including a progressive hip, knee and core strengthening programme, is increased in complexity right up to the final stage of rehab/return to play. Furthermore, advice and education regarding safe use of cardiovascular activities is discussed, demonstrated and included in each session. Manual and soft tissue therapy is also utilised if required.
Many of us are continuing to exercise/train at home at present. If you think you may be experiencing this knee issue, do not hesitate to contact us at the clinic for further advice. Whilst the clinic is closed at present, we are happy to provide a phone service free of charge, or you can email arenaclinic@ucc.ie
**********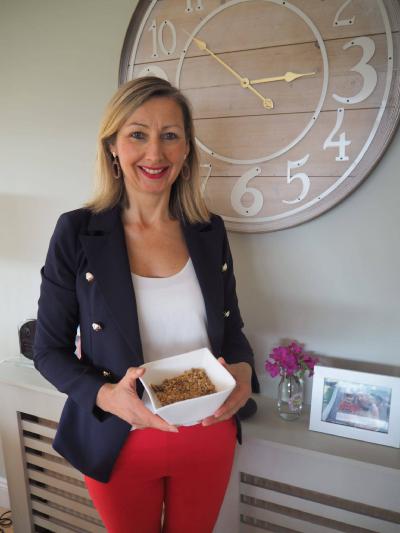 Healthy Diet & Lifestyle Tips for Good Mental Health
Nutritional consultant, Mary Carmody, gives diet and lifestyle tips for good mental health.
Eat regular meals to keep your mood and blood sugars balanced.
Eat good quality protein at all meals and snacks (eggs, lean meat, nuts, seeds, quinoa, beans and pulses such as butterbeans, chickpeas, lentils etc.)
Minimise or cut out refined or processed foods. Refined foods describes most white foods: white bread, white flour, white rice, biscuits, cakes, crackers etc.
Eat complex carbohydrates that provide a more sustained, slow energy release and are thus better overall. They keep us full for longer.
Eat a balanced and varied diet. The nutrients required to enhance mood are varied so a varied diet helps you get all the necessary nutrients needed for good health and good mood.
Eat oily fish and nuts and seeds including salmon, trout and mackerel which will help mood, keep good cholesterol levels and maintain a good immune system.
Drink good quality water regularly to stay hydrated, and limit alcohol consumption — alcohol is a depressant.
Reduce caffeine intake to a couple of cups a day. Too much can cause restlessness, rapid heartbeat and increased breathing.
Sleep is so important for our health in general to help us recharge our batteries. Aim for at least 7.5-8 hours of quality sleep each night.
Try yoga as a gentle form of exercise for stretching and unwinding.
Breathe and listen to soothing music, read a book, have a bath, go for a quiet walk, whatever works for you.
Aim for at least 30 minutes of exercise at least 5 days a week. Spending some time out in nature is good too to quieten the mind and feel connected to nature, away from phones, laptops etc.
Engage in a new hobby — something you feel you would enjoy — or learn a new language.
Give back to your community; get involved in Tidy Towns or help an elderly relation or neighbour. The benefit of giving to others is immense and may put your own worries/stresses at ease.
Accept the things you cannot change and just control what you can change.
Reach out to friends, family and like-minded people as a problem shared is a problem halved — there are so many more mental health resources available during Covid-19.
Check out www.marycarmodynutrition.ie for more healthy tips & recipes.
**********
Recipe of the Week: Compote of Rhubarb with Clementine Juice & Vanilla, by Rory O'Connell, Irish chef, www.cookingisfun.ie
This may seem an unusual combination, but believe me, it works really well. The cooked rhubarb should be perfectly tender and still holding its shape, in a syrup perfumed with the vanilla and citrus juice.
Serve the rhubarb warm or chilled. It is delicious served with a Rhubarb Fool, in which case it should definitely be chilled or with Vanilla or Brown Bread Ice cream where it can be served warm or cold.
Ingredients (serves 4): 450g of red rhubarb stalks, cut at an angle into 5cm pieces 175g caster sugar 1 vanilla pod 125ml Clementine or Tangerine Juice Bright red and firm rhubarb stalks are required here. Watch out for a lovely variety of rhubarb called Timperly Red.
Clementines have the most delicious juice and are best here, though any of the sweet oranges from the mandarin orange family such as satsumas or tangerines will do.
Method:
Preheat oven to 200c / 400f / Gas Mark 6
Place all ingredients in a baking dish so they fit snugly. Cover tightly with tinfoil and seal well.
Put in pre-heated oven and cook for about an hour. I usually have a look at them after 45 minutes, and test the pieces with a skewer to see how tender they are, but generally I find it takes the full hour to cook.
Serve warm or chilled.
Compote of Rhubarb with Clementine Juice, Vanilla and Strawberries 250g strawberries, hulled and coarsely mashed with a fork of vegetable masher.
Add the crushed strawberries to the cold rhubarb compote and fold in gently.
**********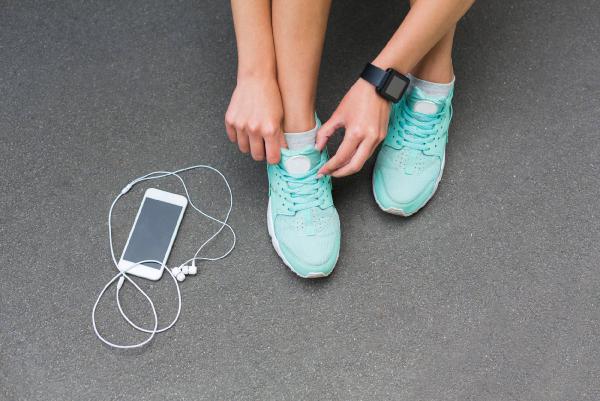 1 Million Steps for Marymount — A Huge Success
Last Saturday, June 13, the Mardyke Arena UCC held a fundraiser in support of Marymount University Hospital & Hospice and their #moveformarymount campaign.
The aim on the day was to get people to take as many steps as possible by running or walking to achieve an overall step count of 1 Million in one day.
The event was a huge success, with participants taking to social media throughout the day posting their step count and helping create further awareness around the fantastic work of Marymount.
In total 2,777,766 steps were logged and €5,572 raised on the day.
Thank you to all participants and donors who played their part for such a worthy cause.
**********
Join in with Free Fitness Classes Online
The Mardyke Arena UCC are running Fitness Classes Online via their Facebook page.
Please see below Fitness Class schedule:
Monday – HIIT – 6pm
Tuesday – Legs, Bums & Tums – 6pm
Wednesday – Pilates for all – 6pm
Thursday – Legs, Bums & Tums – 6pm
Friday – HIIT – 1pm
**********
Next week:
Tips on developing a growth mind-set, and let's talk about movement.
**********
Catch up:
Click link to all our home work-out videos.
Click here to catch up on Keeping Cork Healthy: Week 1 – Keep fit, in your home
Click here to catch up on Keeping Cork Healthy: Week 2 – Strong body & mind
Click here to catch up on Keeping Cork Healthy: Week 3 – Minding your mental health
Click here to catch up on Keeping Cork Healthy: Week 4 – How to stay injury-free while working out at home
Click here to catch up on Keeping Cork Healthy: Week 5 – Beware of common injuries
Click here to catch up on Keeping Cork Healthy: Week 6 – Diet tips to help boost your health
Click here to catch up on Keeping Cork Healthy: Week 7 – Mindful eating
Click here to catch up on Keeping Cork Healthy: Week 8 – Fitness for all abilities
Click here to catch up on Keeping Cork Healthy: Week 9 – Flexibility is your friend
Click here to catch up on Keeping Cork Healthy: Week 10 – 10 top tips for fitness
Return to the News section