Keeping Cork Healthy: Week 2 - Strong body and mind
19th April 2020
Take care of your body and mind with our 'Keeping Cork Healthy' campaign
The Mardyke Arena UCC have teamed up with The Echo for our new campaign 'Keeping Cork Healthy' series to give the Cork community weekly tips on how they can stay fit and healthy during this lock down period. In this edition, tips for sports people plus advice on how to get older adults moving, as well as a tasty recipe …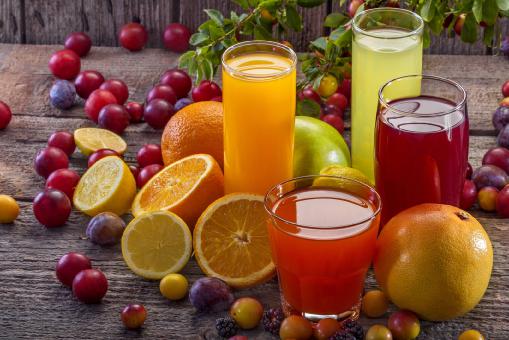 Athletes: Create Simple Habits
LET'S face it: this pandemic and associated restrictions are not only pushing us to revaluate our priorities, — but our daily habits, writes Jeff Gomez, UCC Sports & Mardyke Arena UCC's Performance Manager.
As an athlete, it has become challenging to stay focused and keep a rigorous routine going. Some simple habits can help you here:
Keep a routine: develop a structure and STICK TO IT. In his bestselling book Discipline Equals Freedom, retired Navy Seals Officer Jocko Willink advises us to adopt a disciplined mindset to tackle everyday problems. Plan what you are going to do next day before going to bed.
Train regularly: Of course, I am suspecting most athletes are already doing this. However, more free time should not be an opportunity to suddenly ramp up your training and put your body in an overtraining state — a longer session will lower defences and your body's ability to fight off infections. Be sure to limit maximum effort to 80% of your maximum heart rate.
Take care of your body: Sleep, nutrition, meditation and stepping away from digital platforms should be part of your daily routine. Say yes to more fruit and veg, aim for eight hours in bed, and make use of those free apps to dip your toes in the world of mindfulness.
Become present: Ask yourself, when you look back at this time, what will you have used it for? "Make what you can of what you have been given. Live what can be lived. That's what excellence is", according to author Ryan Holiday.
Home Workout
Keeping well in challenging times
There's a lot of uncertainty in the world right now and that can be unsettling, writes Dr Eithne Hunt, State Registered Occupational Therapist & Lecturer at UCC.
Notice the 'what if' thoughts and worries that may be going around in your head. Can you try to replace some of them with 'what is' statements? Try to gently ground yourself with what you know to be true, rather than letting your mind wander away to the worst possible scenario.
Try to limit your exposure to news and media. Think about setting aside an identified time slot once or twice per day to check news updates, from reliable sources.
Having a routine helps us feel on top of things. Each evening, try to identify the priority work for the next day. Then, with kindness and curiosity, try to focus on what you need to do each day, one day at a time. When you notice your mind wandering off to the 'what ifs', gently bring yourself back to 'what is' today.
Try to be kind to yourself with expectations. We are living through an unprecedented global situation. You can only do the best with what you have.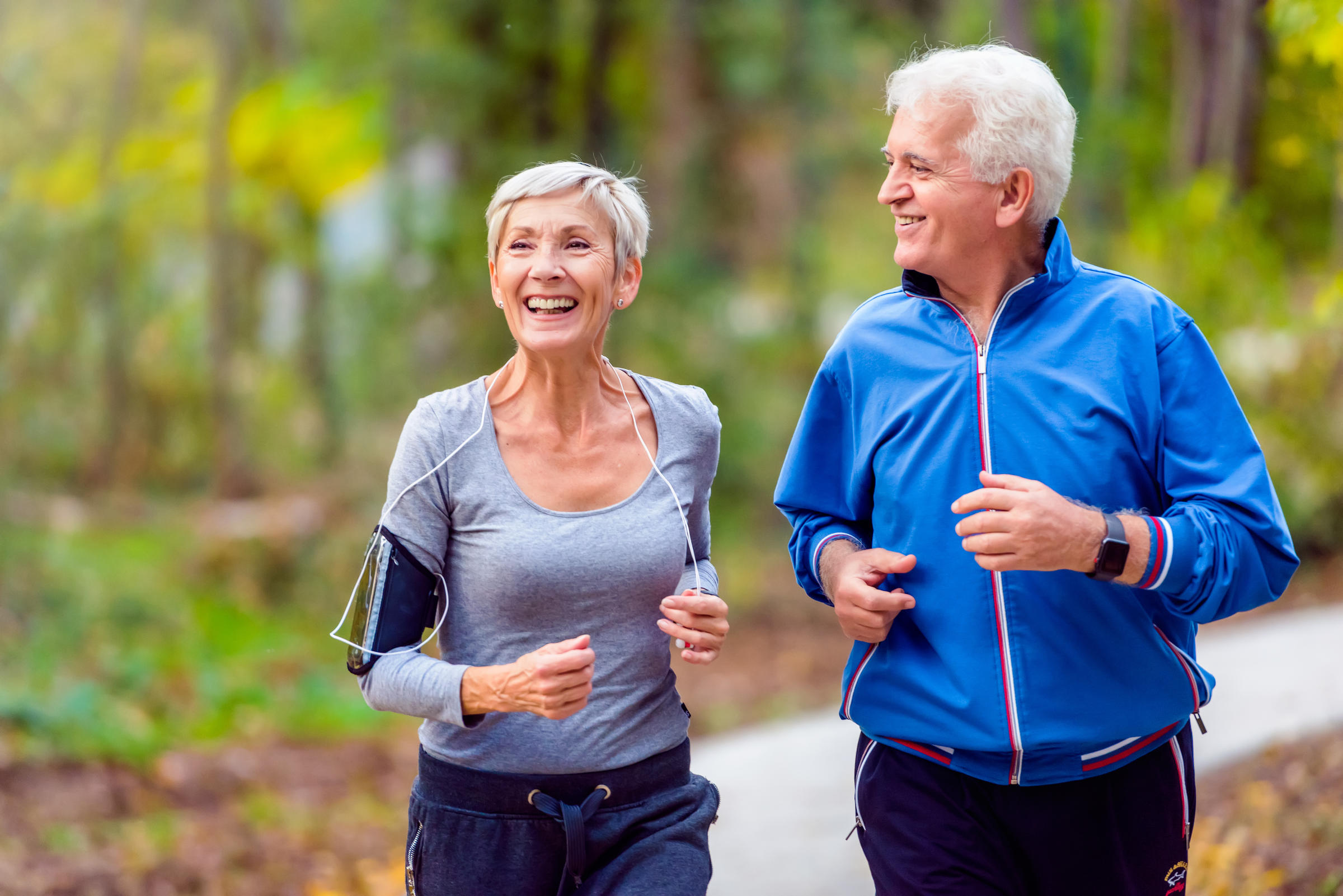 Stay home, Stay Safe but also Stay Active!
Physical activity may not be at the forefront of our mind as we contend with keeping ourselves, families and communities safe during this global pandemic, writes Conor O'Mullane, Chartered Physiotherapist with the arena clinic at the Mardyke Arena UCC.
The important message of 'stay at home' is synonymous with 'lazy days', 'light the fire', and 'sit on the couch'. Today there is much outside our control, but we can control our actions while at home and take action to improve our general health through physical activity.
Prevention is always better than reactive treatment. Physical activity plays an integral part in illness prevention. Exercise is medicine!
The healthiest and strongest version of you will navigate this crisis the easiest!
General Health and Fitness
The healthier you are, the more likely a quicker and more positive outcome if fighting the virus. It's not too late to benefit from modest increases in daily physical activity.
Older adults should aim to be active daily and include activities that enhance strength, balance and flexibility at least two days a week.
If you have concerns about falling, such exercises will improve strength and confidence on your feet. If unsure, contact your GP or chartered physiotherapist before undertaking a new exercise regime.
Respiratory Health
Covid-19 may target the lungs and affect breathing, and physical activity has a positive impact on other our respiratory system.
When active, our muscles create compounds that improve the function of the immune system, helping to reduce inflammation impacting lung tissue, making it harder to breath. We need to be up, moving and using our muscles to reap this natural benefit. Moderate activity such as brisk walking, dancing, or cutting the grass will help.
Mental Health
Many will encounter symptoms of stress due to reduced social contact. Daily activity is proven to help with ongoing stress and can also reduce stress. For those already experiencing mental health difficulties, research shows physical activity can reduce symptoms like anxiety and low mood. If looking to get active, walking is an ideal place to start. It's low impact, low risk, free, and accessible to most age groups whilst lending itself well to social distancing.
The priority is to remain safe and decrease the spread of Covid-19. You can do this by following guidelines on social distancing, hand washing, avoid touching your face and good coughing etiquette. With the duration of restrictions expanding and no definitive end in sight, physical activity also must become a priority in our daily routines.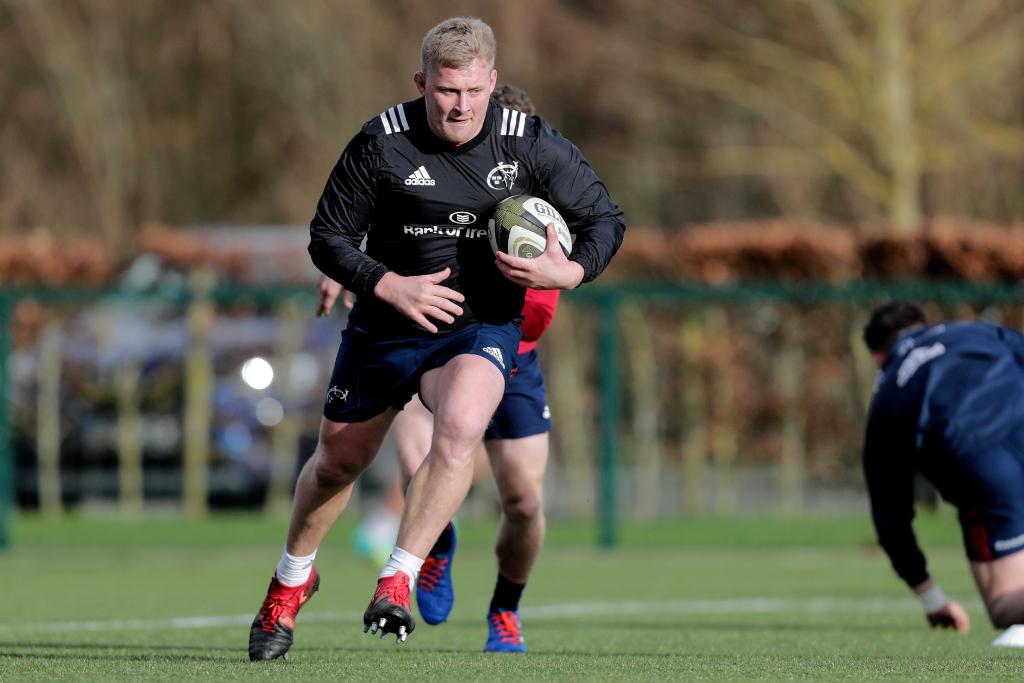 Munster and Ireland Rugby start John Ryan Picture: ©INPHO/Laszlo Geczo
Inside the mind of Cork sports stars
This week Munster and Ireland rugby star John Ryan on how he is maintaining his fitness.
"These strange times have been a challenge for many athletes, including my teammates and I. Initially, getting equipment to train was slow. I had to use what was available for weights in an attempt to keep my lean mass up while still having pitches available to do conditioning.
"Since the lockdown I have managed to get weights from the Munster gym which has been great,however the pitches are no longer available so I got a spinning bike from a local gym and can get my cardio using that indoors as well as running in a local park and on the road.
It has been a challenge but it is refreshing to bring everything back to the basics and train at home. It has been important finding a routine, doing the training you can enjoy, and focusing on areas of fitness you want to improve. This keeps my mental health in great shape.
The advice I would give to anyone else is write down goals, I have daily goals I follow. I train around my kids' nap time and when I finish my session I can relax for the rest of the day, knowing the work is done. There is a bigger sense of achievement when you follow and execute a planned schedule.
It's also important to reward yourself with a day off every now and again. Your training can not be a chore, you must enjoy it too."
Tip of the Week: Start stepping
Try to work towards the recommended 10,000 steps a day. Step more at home when:
Waiting for the kettle to boil.
Using the stairs.
On the phone.
During ad breaks on TV.
Doing the laundry or cleaning around the house.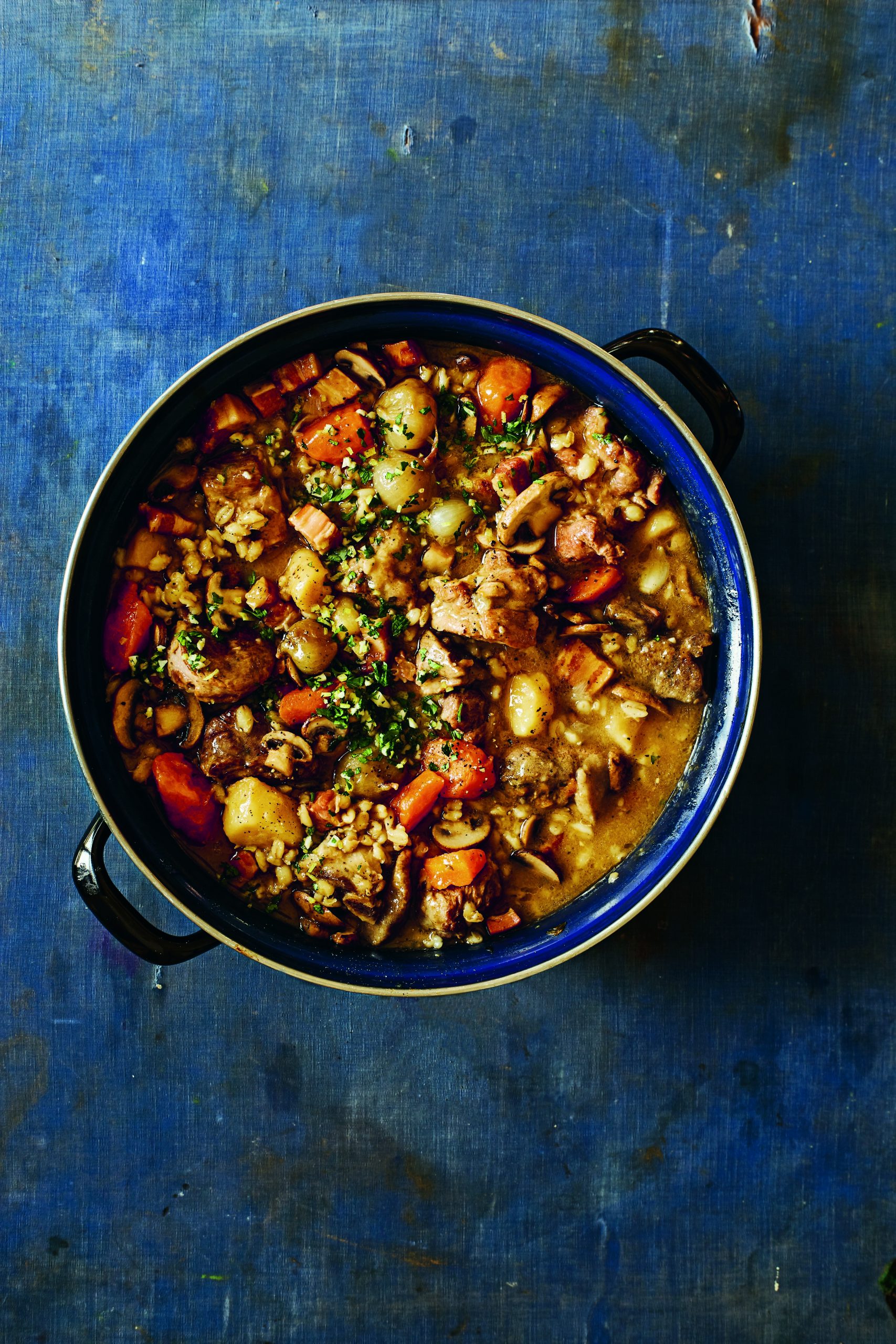 Recipe of the Week
Lamb Pearl Barley Stew and Fresh Herb Gremolata, by Darina Allen, www.cookingisfun.ie
A substantial pot of stew fortified with pearl barley, this is really good with lots of gremolata sprinkled over the top. It is a variation of Irish stew, which is the quintessential one-pot dish.
Ingredients (serves 8-10)
350g (12oz) piece of green streaky bacon (blanched if salty)
1.8kg (4lb) gigot or rack chops from the shoulder of lamb, not less than 2.5cm (1 inch) thick Well-seasoned plain flour, for dusting
A little extra virgin olive oil, for frying
350g (12oz) mushrooms, thinly sliced
700g (1 1/2lb) whole, small onions — baby ones are nicest
350g (12oz) carrots, peeled and thickly sliced
150g (5oz) parsnips, peeled and thickly sliced
400g (14oz) pearl barley
About 2.8 litres (4 3/4 pints) homemade lamb or chicken stock Sprig of thyme
Flaky sea salt & freshly ground black pepper
For the Gremolata
4 tablespoons chopped mixed herbs, such as flat-leaf parsley, chervil and mint
2 garlic cloves, finely chopped
1 generous teaspoon grated or finely chopped organic lemon zest
Flaky sea salt, to taste
Method:
Preheat the oven to 180°C/350°F/Gas Mark 4.
First make the stew. Cut the rind off the bacon and cut into about 1cm (1/2 inch) cubes. Divide the lamb into 8 pieces and roll in the well-seasoned flour.
Heat a little oil in a 25cm (10 inch)/3.2-litre casserole over a medium heat and sauté the bacon until crisp. Remove to a plate.
Sauté the mushrooms, season well, set aside.
Add the lamb to the casserole in batches, with a little more olive oil if necessary, and sauté until golden. Heat control is crucial here: the pan mustn't burn, yet it must be hot enough to sauté the lamb. If the pan is too cool, the lamb will stew rather than sauté and as a result the meat may be tough. Remove the lamb to a plate.
Add another splash of olive oil to the pan and sauté the onions, carrots and parsnips until golden. Return the bacon and lamb to casserole, together with the pearl barley.
Season well, pour in the stock, add thyme and bring to a simmer. Cover with a lid and transfer to the oven for 1 to 11/4 hours till meltingly tender; cooking time will depend on age of the lamb and how long it was sautéed. Add mushrooms about 30 minutes before the end.
Meanwhile, make gremolata. Mix together the chopped herbs and garlic in a small bowl, add the lemon zest and season to taste with a little flaky salt.
Once the casserole is cooked, remove the thyme and season to taste. Leave the casserole to sit for 15–30 minutes to allow the pearl barley to swell. (If necessary, the casserole can be reheated later in the day, or the next day.) Serve bubbling hot, sprinkled with the gremolata.
If you are doing the recipe of the week, or a home work-out, show us how you get on by tweeting #KeepingCorkHealthy and tagging Echo Live & Mardyke Arena UCC.

* Next Saturday in the print edition of The Echo: We have more nutrition advice, more tips for athletes, and advice on mental health and lifestyle
* You can catch up on all our home work out videos at www.mardykearena.com
Click here to catch up on Keeping Cork Healthy: Week 1 – Keep fit, in your home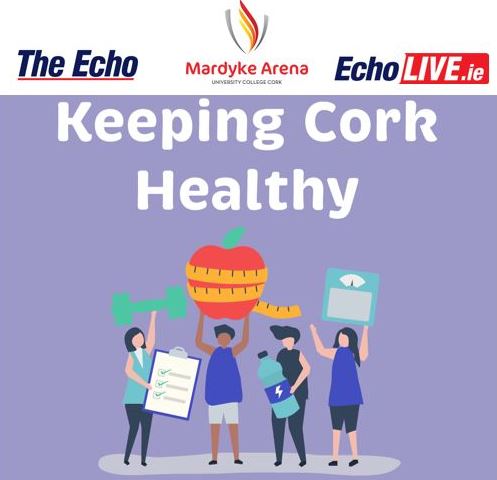 Return to the News section