Keeping Cork Healthy: Week 5 - Beware of common injuries
11th May 2020
The Mardyke Arena UCC have teamed up with The Echo for our new campaign 'Keeping Cork Healthy' series to give the Cork community weekly tips on how they can stay fit and healthy during this lock down period.
In this edition, we have advice on dealing with achilles injuries, another super recipe, more tips for the older adult, deatils of the 'move for marymount' campaign and how a Para Athlete is getting on during lock down …
Be Aware: Common injuries when increasing exercise volume!
Achilles Tendinopathy (AT) is a condition that causes pain, swelling and stiffness, as well as weakness of the Achilles tendon, writes Laura Harington, Chartered Physiotherapist at the arena clinic.
With a lot of you switching to road running and home video exercise regimes that involve a lot of jumping/skipping activities due to the current climate, you may find yourself in a position of having Achilles tendon pain.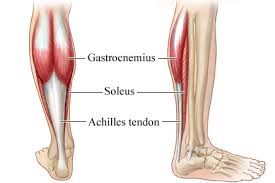 It is the largest tendon in the body, enabling you to walk, run, jump and go up and down stairs, sometimes tolerating up to 10 times one's body weight in running/ jumping activities.
Over-use or repeated over-load such as road running or repeated hopping, skipping and/or jumping activities may cause AT. After an injury, the tendon does not heal completely as it should. Instead, cellular changes occur to the tendon and its surrounding tissue. This does not make the tendon weak, but it does make it challenging for it to tolerate loads during running and walking.
AT is quite common, affecting 6% of in-active people. Research suggests men are more susceptible t while individuals in their 30s and 40s have been shown to have a greater incidence.
Causes… not all!
Over use: runners,
Change in training load: increase in training intensity/ type/ duration
Inappropriate Footwear: poorly fitted, worn or flat; i.e. converse runners or flip-flops
Training on hard/ sloped surfaces: road, astro –turf, etc.
Poor flexibility (primarily in the calf and hamstring muscles)
Poor lumbo-pelvic control- i.e. hip/ pelvic/ core strength
Signs and Symptoms
Pain/ stiffness at the back of heel/ lower leg.
Tenderness upon touching of the tendon.
Swelling at the back of the heel.
Interference with day to day life — walking to the shops, up/ down the stairs
Pain will typically 'warm up' during the first 5-10 minutes of a run. This often stops people seeking help as they can run through the pain. As time progresses, pain will be felt when one stops training and from there, during training, often causing a complete cessation of training/running due to the severity of symptoms.
First Line treatment for Achilles Tendon Pain typically consists of;
Rest from the aggravating activity and allowing the symptoms to reduce/ subside: if an activity as simple as walking does not cause pain during, immediately after or in the days following the activity,you can continue to do same.
Adequate footwear: ensure you do not wear any flat footwear and reside in a pair of well-structured shoes: i.e. runners
Stretching: Calf muscles
Strengthening: Eccentric heel raises: may start with concentric holds and progress to eccentric heel raises as able (start with double and progress to single leg)… aim for 3 x 15
Foam rolling: calf musculature
Gluteal/ hip stability: strengthening exercises: clam shells, hip abduction, fire hydrant, hip extension
Google the above exercises for further input if unsure how to correctly perform them. All the above should be relatively pain-free throughout.
As symptoms start to reduce, you can start a gradual return to exercise, but 'phased' being the optimum word. If symptoms reoccur, return to a stage previous. It may take days up to a few weeks to resume normal activity, pending the severity and length of time symptoms existed.
If symptoms persist, do not hesitate to contact the team here at the arena clinic for assistance.
As part of the Keeping Cork Healthy campaign, the arena clinic are offering free consultations to the community. If you or a family member can relate to any of the above, or have any queries, email arenaclinic@ucc.ie .
**********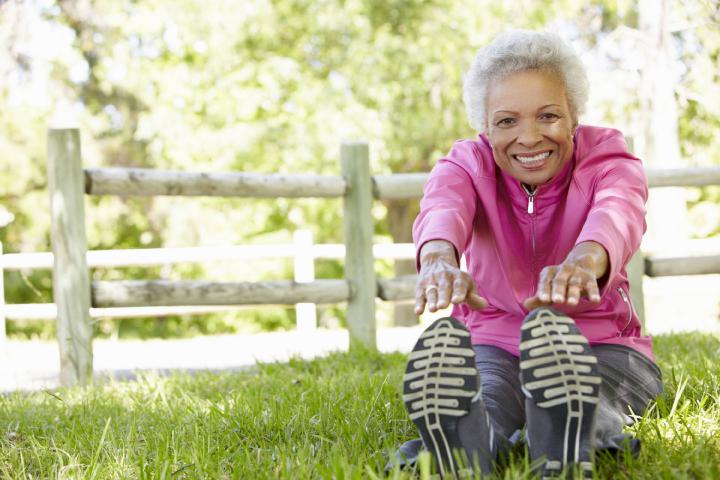 Cork Sports Partnership outlines supports for older adults
The current period can be challenging, especially for the many older adults heeding the government's advice on cocooning and isolating at home. The good news is we can use this time productively, rather than letting it affect our health negatively. Using the 'Keep Cork Active' booklet, older adults have a section that provides quality, trustworthy advice from partner organisations on maintaining and improving physical and emotional health.
It is recommended that adults undertake 150 minutes of moderately intense exercise a week. This can be broken down into 30 minutes per day for five days of the week or broken down further to multiples of 10 minute activity blocks per day at moderate intensity. It is advised that adults over 70 include muscle strengthening exercises and balance exercises twice per week.
In the Older Adults section of the booklet are muscle strengthening and balance exercises from the HSE's Physiotherapy Department.
In this section, you can also find the HSE's Chair Based Exercise program for Older Adults as well as access to Age and Opportunity's Movement Minute Sessions with seated and standing exercises and Go for Life games.
Siel Blue provide a timetable of online older adult classes and a daily exercise challenge that can be done from home.
Get Ireland Walking has a 21 Walk Challenge Card and you can also find out about the exciting new WellComm Active Initiative being rolled out across Cork. This health and wellbeing initiative helps empowering people to manage their own health
The Keep Cork Active Booklet can be found by Clicking Here
**********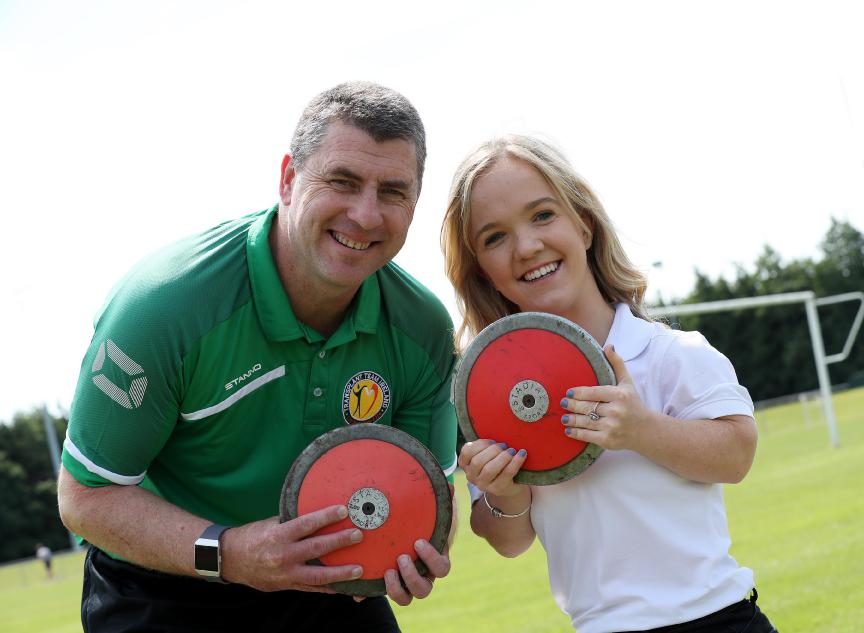 Inside the mind of our Cork Sports Stars
Irish Para Athlete, Mary Fitzgerald, a UCC Quercus Scholar from Kilkenny, says of the lockdown: "Fortunately, I've great support from my throws coach John McCarthy, Mardyke Arena UCC S&C coach Jeff Gomez, Paralympics Ireland and the UCC Quercus Sports Scholarship programme during this challenging time.
"I am still doing the same amount of shot put and gym sessions at home in Kilkenny, the only difference is I communicate with my coaches over Skype during the sessions. In working towards a Paralympic Games, you cannot afford to take your foot off the pedal, you have to find a way to make it work.
"The postponement of the Tokyo Paralympics means change had to be made to my training. We have no choice but to adapt. I see the postponement as more of an opportunity; to get stronger, sharpen my technique, and be even more prepared by the time the games come around in 2021.
"For any athletes trying to stay fit, focus on the little things. Whether it's a walk, a cycle, or a makeshift gym session at home — it all adds up. Staying active during self-isolation will also benefit your mental health."
**********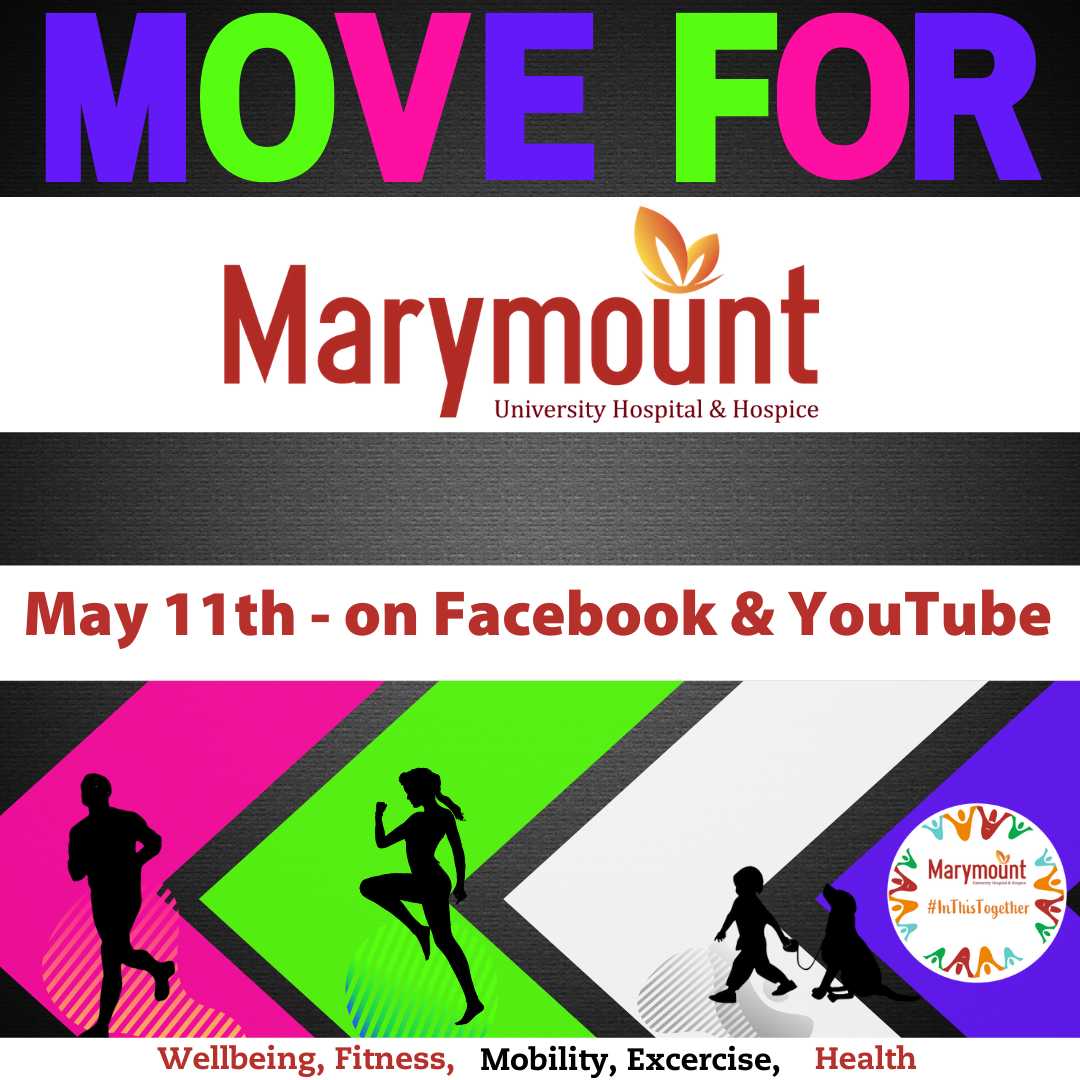 Mardyke Supports 'Move for Marymount' Campaign
The Mardyke Arena UCC have joined forces with Marymount University Hospital and Hospice for its 'Move for Marymount' campaign, to keep supporters active and healthy at this time.
The campaign will comprise of weekly videos from Marymount physiotherapists and a weekly segment from the experts in the arena, which can be easily followed along at home.
The first 'Move for Marymount' video will be launched on Marymount Facebook and Instagram accounts at 11am on Monday, May 11.
There is no obligation to make a donation to take part. However, if you would like to you can make a donation by texting Marymount to 50300 to donate €4. See more on social media.
**********
Don't miss out on our online fitness classes
The Mardyke Arena UCC are running live Fitness Classes via the Mardyke Arena UCC Facebook page (Monday – Friday), check it out.
**********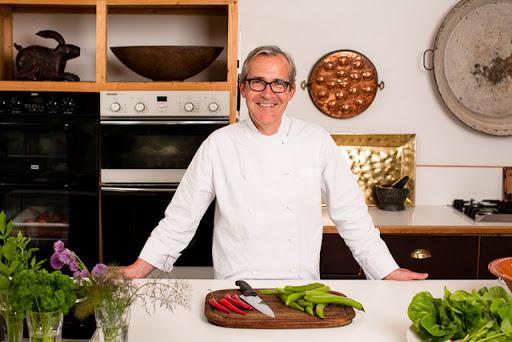 Recipe of the Week:
Grilled Spring Onions with Mushrooms, Anchovy, Hens Egg and Pangratatto, by Rory O'Connell, Irish chef, www.cookingisfun.ie
As it is being served as a starter, Rory allowed just half an egg per serving.
Ingredients (serves 4)
2 eggs
24 fat spring onions trimmed of any tired outside leaves (I leave the root end on)
4 tablespoons olive oil
Sea salt and freshly ground black pepper
180g flat mushrooms coarsely chopped
1 teaspoon thyme leaves
8 anchovies, 4 chopped and 4 left whole
1 tablespoon water Pangratatto
50g coarse sourdough breadcrumbs
½ tablespoon olive oil
Method:
Preheat grill element in your oven, or failing that, preheat an oven to the highest heat possible, although the former produces best result.
While the grill is heating up, hard boil the eggs by lowering them gently into a saucepan of boiling salted water and cooking them at a boil for exactly 10 minutes. If you don't want the yolk completely hard, cook for 9 minutes. Remove from the saucepan immediately and cool under a cold running tap. Remove the shell and cut the hard-boiled eggs in half lengthways.
Toss the spring onions in 2 tablespoons of the olive oil and season with salt and pepper. Place in a single layer on a baking sheet and place under the hot grill. Cook until completely tender by which time some of the spring onion ends will be slightly charred. This is crucial for the finished flavour of the dish. It takes about 7 minutes under my grill, it may take longer in yours, but it is unlikely to take less time. I turn them with a tongs 3 or 4 times during the cooking to ensure a good result. When the spring onions are sufficiently tender and coloured, remove from the sheet and allow to cool to room temperature, though they are very good served warm.
To make the pangrattato, toss the breadcrumbs in the olive oil and spread in an even layer on the sheet the spring onions were cooked on. Place under the grill or in the hot oven and allow to become crisp and coloured to a hazelnut shade. This should only take a matter of minutes. I usually turn them once or twice during the cooking. Be vigilant as they will crisp and colour quickly. Once ready remove and keep aside.
Heat 1 tablespoon of the olive oil in a frying pan set over a moderate heat and add the mushrooms and thyme leaves. Season with salt and pepper and fry for about 8 minutes, until juicy and cooked. Tip them into a food processor along with any cooking juice and allow to cool slightly for 5 minutes. Add the chopped anchovies and blend. Add the remaining tablespoon of oil and the water and blend again to achieve a puree that does not need to be completely smooth. Taste and correct seasoning.
To assemble the dish place a circular tangle of 6 spring onions on each plate. Place a dessertspoon of the mushroom puree on top followed by ½ a hard-boiled egg and a whole anchovy. Sprinkle over some pangrattato and finish with a small drizzle of excellent olive oil.
If you're doing a recipe, show us how you get on by tweeting #KeepingCorkHealthy and tagging Mardyke Arena UCC and The Echo.
**********
Next week:
More exercise tips, wellbeing advice, a recipe, and managing mental health
**********
Catch Up:
Click link to all our home work-out videos.
Click here to catch up on Keeping Cork Healthy: Week 1 – Keep fit, in your home
Click here to catch up on Keeping Cork Healthy: Week 2 – Strong body & mind
Click here to catch up on Keeping Cork Healthy: Week 3 – Minding your mental health
Click here to catch up on Keeping Cork Healthy: Week 4 – How to stay injury-free while working out at home
Return to the News section