Keeping Cork Healthy: Week 7 - Mindful Eating
2nd June 2020
The Mardyke Arena UCC have teamed up with The Echo for our new campaign 'Keeping Cork Healthy' series to give the Cork community weekly tips on how they can stay fit and healthy during this lock down period.
In this week's edition, tips on how you can eat mindfully in lockdown, more mental health advice, a fab recipe from Rory O'Connell and we hear from modern pentathlete and Mardyke Arena UCC Emerging Talent Programme athlete Hanna D'Aughton.
The Practise of Mindful Eating
IN this time of uncertainty and restricted movement, we find ourselves spending more time indoors with our family, loved ones, significant others or alone, writes Diarmuid Duggan, Senior Dietician at the Bon Secours.
This may create an environment where there a host of mixed thoughts and feelings, positive and negative, can influence how we eat.
If you can't face another 'diet regime', there may be an alternative. Mindful eating practise allows us to curiously explore our own personal experiences of eating in a non-judgmental way.
It may allow us to:
Reconnect and be more aware of our physical cues for hunger and fullness to help us start and finish eating in a more controlled manner.
Have a more positive relationship with food and eating.
Give us the confidence that we can make the most suitable choices.
Hints to get you started:
Check in with yourself before you eat — am I eating for hunger, boredom, stress, etc.
Eat at the dining table — turn off the TV, computer, and phone while eating.
Take a few deep breaths to calm yourself before you begin to eat.
Eat slowly — put your fork or spoon down between bites:
Slowly and thoroughly chew each bite.
Wait until you completely swallow each bite before you pick up your utensil for the next bite.
As you chew, notice the texture, smell and the taste of the food.
Pause in the middle of your meal and rate your fullness level. You don't have to end your meal at this point. This is just a time to check in with your body and taste buds.
To explore this concept further, check out https://www.thecenterformindfuleating.org/StartMindfulEating
**********
Managing Mental Health: Keep It Simple and Structured
The demands of the Covid-19 situation are challenging and stressful, writes Dr Margaret O'Rourke, Director of Behavioural Science and Psychological Medicine at UCC.
We want to help you build personal protection by sharing suggestions to help protect your mental health and wellbeing. These ideas are proven, effective and easy to practice and will help you maintain your mental and physical health and wellbeing.
This period is a marathon, not a sprint and we can boost our resilience to come through.
To keep moving forward and help us to thrive in the days ahead, it will be helpful to invest time and energy in preserving ourselves by focusing on the basic day-to-day things in our control. We all get to control how we control our body, mind and behaviours.
Have a plan for how you can take great care of your whole life: body, mind, behaviour, context and spirit.
The top tip for your body is exercise, build it into your daily routine, keep moving, watch what you eat, try to nourish your body, avoid junk food and toxins as much as you can.
The top tip for your mind is to watch your thoughts because the way you think affects the way you feel — don't like the way you feel? Time to challenge the way you think.
Stress experts have shown wellbeing is better when we ensure we have 3-5 positives for every negative. Why not try an experiment over the next week? First try and get more aware of your thoughts, then every time you think a negative try to balance it with three positives. You will be surprised how much calmer and better you feel.
The top tip for behaviours is to keep a simple structure and routine for each day, it helps the day run easier and also helps improve rest and sleep. There are lots of different ways to do this. For the next few days and weeks keep personal protection easy by using the KISS approach — Keep It Simple and Structured!
Keep: Ensure each day has a beginning, middle and end. This helps keep you engaged and up to date with what has been accomplished that day.
It: Be clear about your priorities for this week, then this day. Ensure you are up to date with the demands of the family and home. For example tidying, cleaning, shopping lists made ,etc.
Simple: List the tasks you need to complete, decide on three wins for the day. Keep it simple and focus on what is important and get to tasks straightforwardly and efficiently.
Structured: This will help you feel a sense of being in control, organise your daily routines, stick to them — you don't have to love them, you just have to do them. Getting things achieved will help you feel better.
**********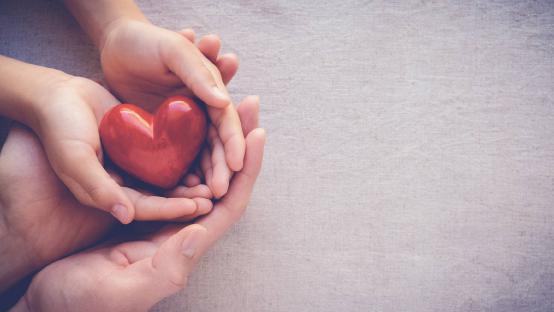 Cardiac Rehabilitation
Rehabilitation, in particular exercise, after heart surgery is advised for the majority of heart patients, writes Andrew Burns, Lifestyle & Physical Activity Manager, Mardyke Arena UCC.
The style of exercise post heart surgery has traditionally been in a group setting first within a hospital setting and then onto a gym or local community centre.
As Bob Dylan once sang, 'the times they are a changing'. Presently, those with a Cardiac condition are being asked to cocoon. All exercise hope is not lost because home-based exercise has been shown to be just as effective at increasing physical fitness during cardiac rehabilitation.
Up to now, it has simply been something we did not focus on as much. The same exercise principles below apply;
Frequency: You should undertake exercise everyday if at all possible.
At the moment many of our clients at the arena clinic are reporting back and saying they have fallen out of a routine and may not have the day to day energy to exercise all days of the week. Start where you are and build up if possible but remember, some physical activity is better than no physical activity.
Rebuilding may take a month or so but that is normal. Do not worry if circumstances are holding you back on certain days, focus your efforts on establishing a weekly routine, where exercise is in your schedule.
Intensity: You will get the most health benefits by working up to the level of a light sweat.
To avoid injury, it is essential to gradually build up the level of exercise you are doing, and to make sure you exercise all parts of your body.
For those of you who have a heart rate monitor (maybe on a Fitbit) sustaining a heart rate about 20-30 beats above your current resting heart should convey health and fitness benefits.
A good method here is to try and sing the lines of your favorite song. If you can do this, you probably need to work a little harder but you should be able to talk at all times.
Time: 30-60 minutes. Time is often the biggest barrier to adopting a regular exercise regime. Whilst a lockdown may in theory offer an abundance of time, a few of our clients have quickly realised they may not be able to sustain 30-60 minutes of continuous exercise.
Do not worry, short rounds of 10 minutes 3-6 times a day are encouraged to help build you up.
Alternatively, you should look to work in a 1:1 ratio: 1 minute active, 1 minute active recovery.
In the current circumstances, do not be afraid to start low and build up time spent continuously exercising.
Type: This is where you have the most choice.
Choose something you like doing. Rhythmic aerobic exercise is probably the most accessible form of exercise. It might sound complicated, but the meaning is broad and is meant as a catch all including walking, dancing, general aerobics and activities of daily living.
Don't under-estimate the physical activity involved in gardening, painting, hoovering, DIY, washing a car, hanging out washing and cleaning. All matter and all deliver health benefits.
As part of the Keeping Cork Healthy campaign, the arena clinic are offering free consultations to the community. If you have queries on the above, get email arenaclinic@ucc.ie
**********
Recipe of the Week: Darina Allen's Old Fashioned Rice Pudding, www.cookingisfun.ie
A creamy rice pudding i one of the great treats. You need to use short-grain rice, which plumps up as it cooks. This is definitely a forgotten pudding and it's unbelievable the reaction we get to it every time we make it at the Cookery School. It's always the absolute favourite pudding at my evening courses.
Ingredients (serves 6-8)
100g (31/2oz) pearl rice (short-grain rice)
50g (2oz) sugar
Small knob of butter
1.2 litres (2 pints) milk
1 x 1.2 litre (2 pint) capacity pie dish (it's important to have the correct size dish)
Method:
Preheat the oven to 180ºC/350ºF/gas mark 4.
Put rice, sugar and butter into a pie dish. Bring milk to boil and pour over. Bake for 60-90 mins. The skin should be golden, the rice underneath should be cooked through and have soaked up the milk, but still be soft and creamy. Time it so that it's ready just in time for pudding. If it has to wait in the oven for ages it will be dry and dull and you'll wonder why you bothered. Serve with softly whipped cream and soft brown sugar.
**********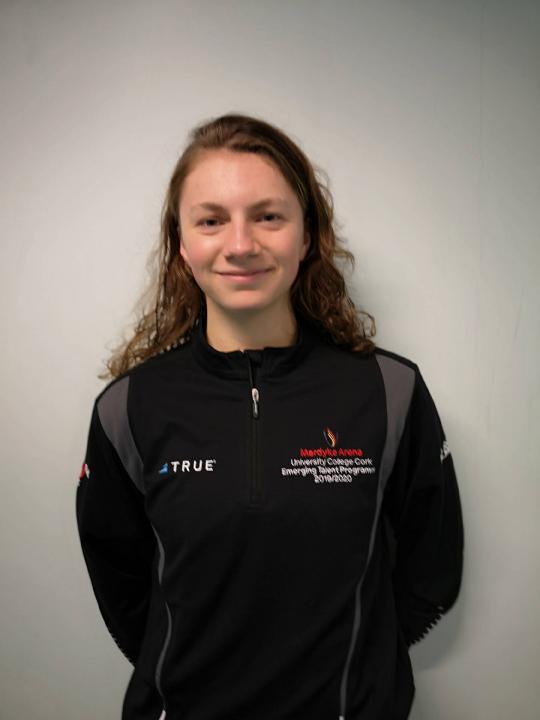 How our Cork sports stars are adapting?
This week, modern pentathlete and Mardyke Arena UCC Emerging Talent Programme athlete Hanna D'Aughton on how she is adapting to the current situation and maintaining her fitness.
"Like everyone, I had to adapt to a different routine. Being a modern pentathlete, I was faced with a lot of changes. With no access to the pool, horses or fencing halls and with competitions cancelled, I had to be creative in my training.
"I've been connecting online with my teammates in the Emerging Talent Programme, Pentathlon Ireland, Dolphin SC and Leevale AC, building my own fencing mannequin and finding new running routes.
"I'm staying positive and taking this time as an opportunity to reflect on my training and see how it can be improved, as well as looking at my diet and recovery. Obviously, there have been tough days and this is where online platforms have become a great source of motivation.
"My coaches from all sports have been amazing at keeping me motivated, from Skype fencing lessons to time trials and group workouts.
"Staying connected is my advice for staying optimistic in these difficult times. I'm lucky to have a brother who challenges me and keeps me company in work-outs and runs.
"I'm definitely looking forward to getting back to normality but for now all I can do is to control what I can, enjoy some time in the sun and train to the best of my ability."
**********
FREE CLASSES
Join in with Free Fitness Classes Online!
There are fitness classes cnline via the Mardyke Arena UCC Facebook page. Schedule: Monday – HIIT – 6pm; Tuesday – Legs, Bums & Tums – 6pm; Wednesday – Pilates for all – 6pm; Thursday – Legs, Bums & Tums – 6pm; Friday – HIIT – 1pm
**********
Next week:
Sports inclusion for people with disabilities plus another great recipe and more exercise tips.
**********
Catch up:
Click link to all our home work-out videos.
Click here to catch up on Keeping Cork Healthy: Week 1 – Keep fit, in your home
Click here to catch up on Keeping Cork Healthy: Week 2 – Strong body & mind
Click here to catch up on Keeping Cork Healthy: Week 3 – Minding your mental health
Click here to catch up on Keeping Cork Healthy: Week 4 – How to stay injury-free while working out at home
Click here to catch up on Keeping Cork Healthy: Week 5 – Beware of common injuries
Click here to catch up on Keeping Cork Healthy: Week 6 – Diet tips to help boost your health
Return to the News section