Keeping Cork Healthy: Week 8 - Fitness for all abilities
4th June 2020
The Mardyke Arena UCC have teamed up with The Echo for our new campaign 'Keeping Cork Healthy' series to give the Cork community weekly tips on how they can stay fit and healthy during this lock down period.
In this week's edition, exercises for people with disabilities, how to beat heel pain, and lifestyle tips on staying healthy.
Sports inclusion for those with disabilities
ONE of Cork Sports Partnership's (CSP) core values is inclusion. It guides their work and is a value that has really come to the forefront in these uncertain times.
CSP is a leading agency in providing physical activity opportunities for people with disabilities. Now more than ever, the team recognise the need to ensure activities are available to support people of all abilities at home.
Through their vibrant and trusted relationship with the Cork SportsAbility Network, CSP compiled an 'Inclusive and Adaptive Activities Section' as part of the 'Keep Cork Active' campaign. This comprehensive resource provides 'at home' physical activity ideas for children and adults with physical, intellectual and sensory needs.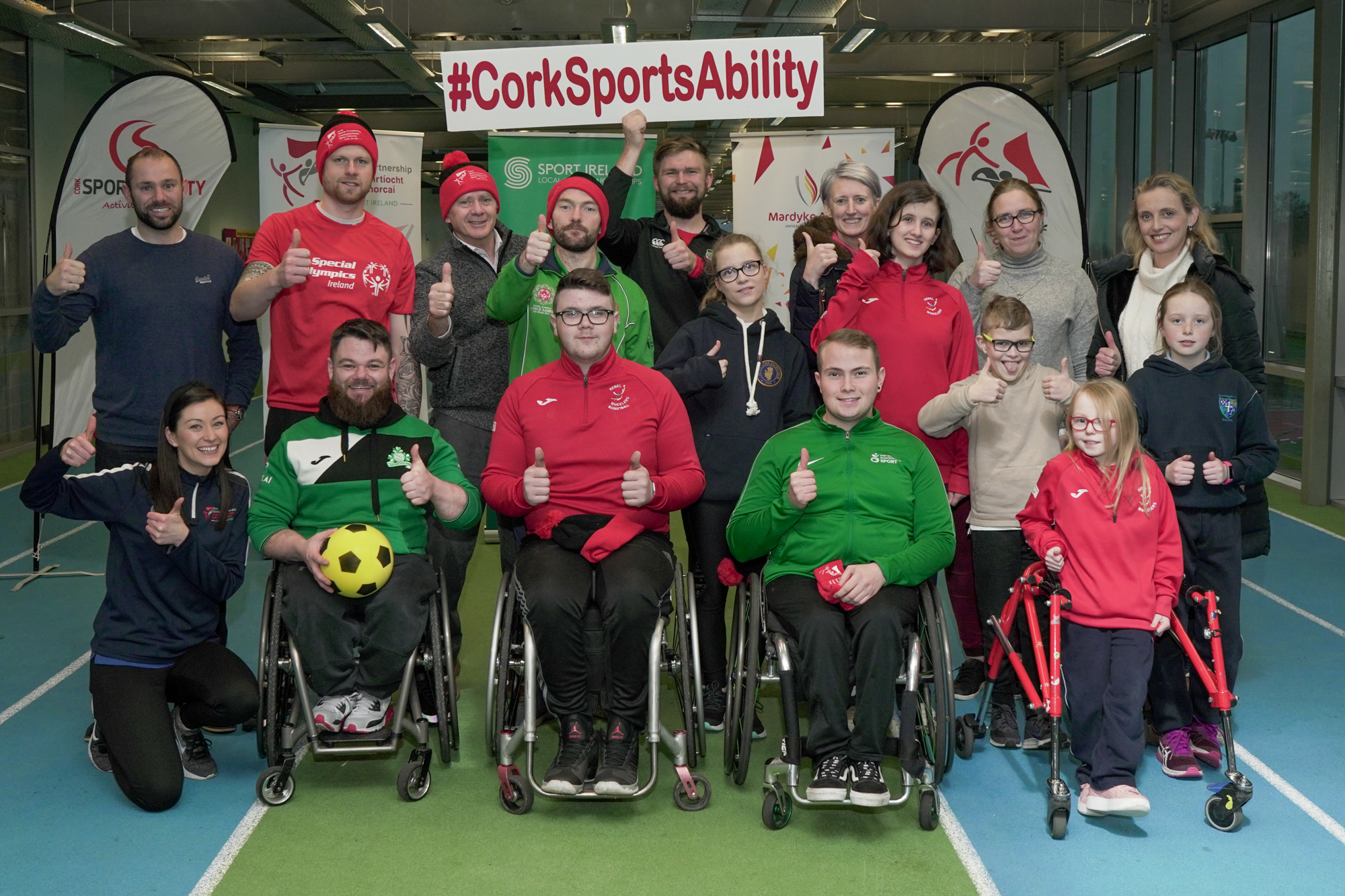 The past few months have been difficult as we have all had to adapt to a new way of life.
For many children and adults with autism, it has been a challenging time and further highlighted the importance of routine and structure. Including exercise and physical activity as part of our day can certainly help and help to promote positive behaviour.
To support families with this, CSP has included a number of home exercises and workout routines that all members of the family can use to keep active. It includes a range of options from home-based occupational therapy ideas, to movement and sensory breaks, and fine and gross motor skill development tasks.
CSP's Learn to Cycle programme, in conjunction with Wild Atlantic Sports, which is usually in full swing at this time of year, has also made the transition to an online programme. This resource, which includes ongoing tutor support as well as step by step videos and storyboards, contains all you need to know to teach your child to cycle. Feedback from the programme has been overwhelmingly positive from parents.
The Inclusive and Adaptive section includes a variety of guided exercises for people with visual impairments suitable for all fitness levels. There is also a set of wheelchair accessible and chair based activities for people with reduced mobility to choose from, where little to no equipment is required and they can all be done at home.
This unique and varied collection of activities ensures there is something for everyone. It has been, and will continue to be hugely valuable to parents, families, teachers and disability service staff all over Cork.
For more, visit www.activecork.ie or email kfeeney@corksports.ie
**********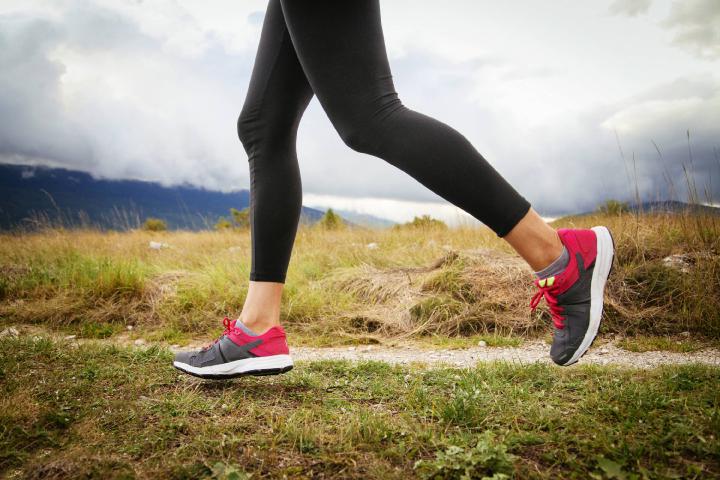 This pandemic is a pain in the… heel
The plantar fascia (PF), a thick band of tissue that connects the heel to the toes, plays an important role in absorbing and dissipating the high levels of stress and strain that we put on our feet, writes Chartered Physiotherapist at the arena clinic, Joe Normoyle.
Normally, it does this very well. However, it can become irritated, which leads to stiffness and pain. This is referred to as plantar fasciitis and is the most common type of heel pain.
Plantar fasciitis can be caused by increased stress placed on the PF due to a change in activity or in activity levels. For example, if we spend more time standing, walking or running, we increase the risk of developing PF pain. A change in footwear sometimes can lead to symptoms; sandals and flip-flops are notorious for causing plantar fasciitis.
It typically presents as increased pain and stiffness located directly under the heel and/or slightly to the inside of the heel. Patients commonly report that it feels like they are walking with a stone in their shoe. For most patients the pain is at its worst in the morning, with the first few steps immediately after getting out of bed being most painful.
Once the PF has 'warmed up' the pain reduces, however, it usually returns later in that day. This pattern is the same during exercise. A patient, for example, may report pain when starting to walk/run that settles after 5-10 minutes, then returns that evening or is worse the next morning.
First line treatment for plantar fasciitis typically consists of:
Stretching: Calf muscles (Gastroc & Soleus) and PF stretch.
Strengthening: Start with double leg and progress to single leg as able.
Rolling: Foam roll calves, Roll foot on tennis ball or Sliotar.
Wearing supportive shoes
Google the above exercises if unsure how to perform them, all should be relatively pain-free. There may be some discomfort during or after the exercises but it should not increase your pain significantly. If it does, reduce the number of repetitions or the intensity of the exercises.
It is important to keep exercising in these challenging times. If PF is affectiing you during or after exercise, try the exercises above to see if they help reduce your symptoms. If symptoms persist, contact the team at the Arena Clinic for a physiotherapy consultation.
As part of the 'Keeping Cork Healthy' campaign, the arena clinic are offering free consultations to the community. If you or a family member have any queries on the above, get in touch by emailing the arenaclinic@ucc.ie
**********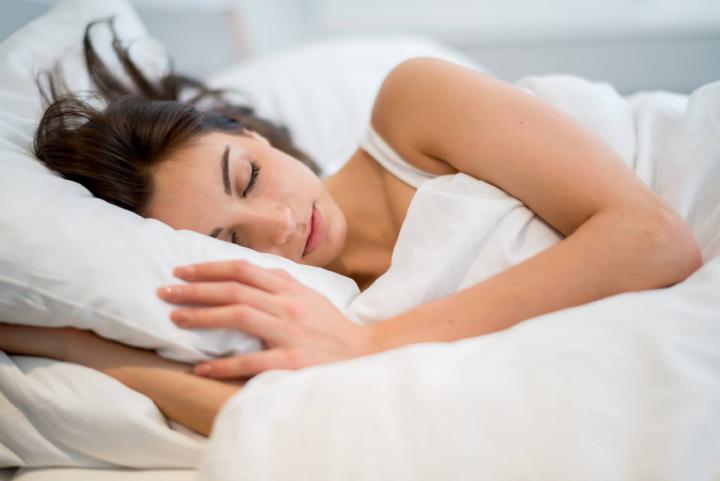 Lifestyle Tips to keep you healthy
Nutritional Consultant, Mary Carmody, discusses lifestyle tips to keep you healthy:
Remember to prioritise your health and wellbeing during the current times and it will serve you well once all of this is over.
Think about what you can control in the world now, i.e. your daily routine, the practical changes you could make to keep your immune boosted, which daily exercise you choose, which simple healthy recipes/snack ideas you can try while you may have a little more time. See my Youtube channel for quick, easy and tasty ideas – click here.
Exercise is so important for managing physical and mental health. We all need to feel good endorphins at a time like this to manage our mood and stress levels. You may not be able to attend your normal class/gym/pool so look online, check out the Mardyke Arena UCC Facebook page for fitness and pilates classes.
Focus on attaining a good night's sleep, as this is one of the best things you can do for your health. It will be no surprise to learn that sleep deprivation will lower your body's natural ability to fight viruses and infections.I know things are so different for everyone at the moment but sticking to a good sleep routine will support your immune system. Regular time to bed — regular time to rise and maybe even add in a morning meditation to help you feel balanced and recharged for the day ahead.
Take a good quality multivitamin and mineral supplement to keep up your levels of important nutrients. Important vitamins such as Vitamin D is vital for your immune system as is zinc. Your body does not expect to get much vitamin D from food as it is made by the exposure of your skin to sunlight, your level can be generally low but getting out in the sun where possible will be of benefit.
Find a new hobby e.g. a typing course, a new language, cooking with loved ones or on your own or even gardening. Research has shown that spending time in nature has a positive effect on our health.
Meditation is also becoming very popular with so many new people trying it and getting positive results in staying calm. Research is showing us that increased levels of stress leads to increase susceptibility to viral infections so perhaps now is the time to try it out.
Check out www.marycarmodynutrition.ie for more healthy tips & recipes.
**********
Recipe of the Week: Gratin of Haddock with Cheddar Cheese and Mustard, by Rory O'Connell, Irish Chef, www. cookingisfun.ie
"This is a really simple recipe which yields a delicious result. I serve it with simple boiled potatoes or a dish of piquant beetroot. It can be assembled uncooked hours ahead, put in a fridge and cooked later. It is ideal for a party and an easy way to feed a lot of people without too much stress!"
This quantity of topping will coat 6 main course portions of fish..
Ingredients
Allow 175g of filleted, skinned fish per person
225g mature Irish cheddar cheese, coarsely grated
1 tablespoon Dijon mustard
4 tablespoons cream
Method:
Arrange the fish in a single layer in an ovenproof dish.
Mix the cheese, mustard and cream together. It will form a thick paste and may seem unlikely but keep the faith as it works beautifully.
Spread cheesy paste evenly over the fish. At this point the dish can be refrigerated until later.
Cook in a pre-heated oven, 180c/350f/gas4, for about 20 minutes until the fish is cooked and the top is golden and bubbly.
Garnish and serve.
**********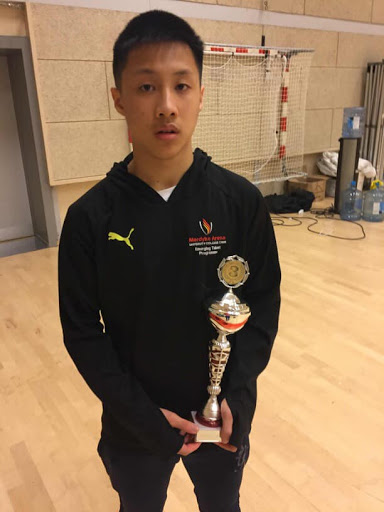 Inside the mind of our Cork sports stars — How are they adapting?
This week, karate international and Mardyke Arena UCC Emerging Talent Programme athlete Hieu Power tells us how he is adapting to the pandemic and maintaining his fitness.
"Training has been very different at this time but it hasn't stopped me, I'm training 2-4 times a day. I've been very busy around my house trying to make exercise equipment, for example I sawed off a log to use as a makeshift barbell. I also filled up shopping bags with earth to use as a medicine ball. I take part in online karate classes with Senshi Karate Club.
As I now have more time, I'm able to make healthy meals and try out new healthy recipes. Recovery is very important to me, I complete Pilates classes regularly and I've also cleaned out a wheelie bin to use as a DIY ice bath.
Training no doubt is very hard at this time but my sport is still evolving and I have to keep ahead the rest of my opponents."
**********
Join Us – Weekly Fitness Classes on Mardyke Arena UCC Facebook Page
Mardyke Arena UCC are running fitness classes online via their Facebook page. Their schedule is:
Monday – HIIT – 6pm
Tuesday – Legs, Bums & Tums – 6pm
Wednesday – Pilates for all – 6pm
Thursday – Legs, Bums & Tums – 6pm
Friday – HIIT – 1pm
**********
Next week:
The importance of flexibility, more exercise routines, and tips on beating stress.
**********
Catch up:
Click link to all our home work-out videos.
Click here to catch up on Keeping Cork Healthy: Week 1 – Keep fit, in your home
Click here to catch up on Keeping Cork Healthy: Week 2 – Strong body & mind
Click here to catch up on Keeping Cork Healthy: Week 3 – Minding your mental health
Click here to catch up on Keeping Cork Healthy: Week 4 – How to stay injury-free while working out at home
Click here to catch up on Keeping Cork Healthy: Week 5 – Beware of common injuries
Click here to catch up on Keeping Cork Healthy: Week 6 – Diet tips to help boost your health
Click here to catch up on Keeping Cork Healthy: Week 7 – Minful eating
Return to the News section