Keeping Cork Healthy: Week 9 - Flexibility is your friend
8th June 2020
The Mardyke Arena UCC have teamed up with The Echo for our new campaign 'Keeping Cork Healthy' series to give the Cork community weekly tips on how they can stay fit and healthy during this lock down period.
In this week's edition how to get a more flexible body, more exercise advice, and a delicious recipe too.
Don't underestimate the importance of flexibility
FLEXIBILITY training is one of the fastest working methods of improving physical fitness, writes Andrew Burns, Lifestyle & Physical Activity Manager at the Mardyke Arena UCC.
The flexibility around a joint is improved immediately after carrying out exercises. You can start to see results after a single bout of flexibility training.
Continuous improvement can be maintained after about four weeks of regular stretching at a frequency no less than 2-3 times per week.
By contrast, aerobic and strength training usually take 6 and 8 weeks of regular training to show a noticeable increase in cardiovascular fitness and/or increased strength.
Benefits of Flexibility Training:
Improved balance
Eliminates awkward and inefficient movement
Potential Benefits include:
Increased resistance to muscle, ligament or tendon injury
Reduced lower back pain
Reduced delayed onset muscle soreness (DOMS, or the pains we feel after exercising hard)
The available evidence also suggests that flexibility training integrated with strength training is essential for almost all sports and recreational past times.
Thus, the overall goal should be to achieve strength and flexibility rather than just doing one or the other.
Despite the very quick results, flexibility is also the most under-utilized form of physical activity, despite it being almost universally accessible.
Generally, fitness enthusiasts don't know they need to be flexible in order to be fit and strong.
From a coach's point of view, flexibility is often assumed to be OK if a client can do other perhaps more interesting activities such as running, cycling and/or strength training.
To begin incorporating flexibility training into an existing physical activity programme, adding another workout to an already packed schedule is usually unrealistic.
So how do you develop your flexibility? Begin first by warming up. When you are warm your muscles are more pliable and the flexibility exercises are more effective.
Usually, it is convenient to put flexibility exercises within or directly after the cool down.
The type of flexibility exercises one may pursue are listed below:
Ballistic or bouncing stretches
Dynamic or slow movement stretching
Static stretching
Active static stretching
Passive static stretching
Proprioceptive neuromuscular facilitation (PNF)
The type of stretching you choose to undertake will depend on your individual flexibility goal, level of skill, co-ordination personal preference.
You are encouraged to treat each joint differently and it is considered normal to be very flexible in one joint and not quite so flexible in another.
In simple terms, you don't need to include all of the above, you need to find what method works for you and then incorporate it into your physical activity routine.
To gain a benefit from stretching, hold each flexibility exercise at the point of tightness or slight discomfort for 30-60 seconds.
You may divide this time period up into reps and sets, i.e., 2 x 30 seconds or 4 x 15 seconds, etc.
The point of tightness and discomfort is different for everyone, go as far as you can, be cautious and if in doubt, stop and ask — we're here to help.
As part of the Keeping Cork Healthy campaign the arena clinic are offering free consultations to the Cork community.
If you or a family member have any queries on the above, get in touch by emailing the arenaclinic@ucc.ie
**********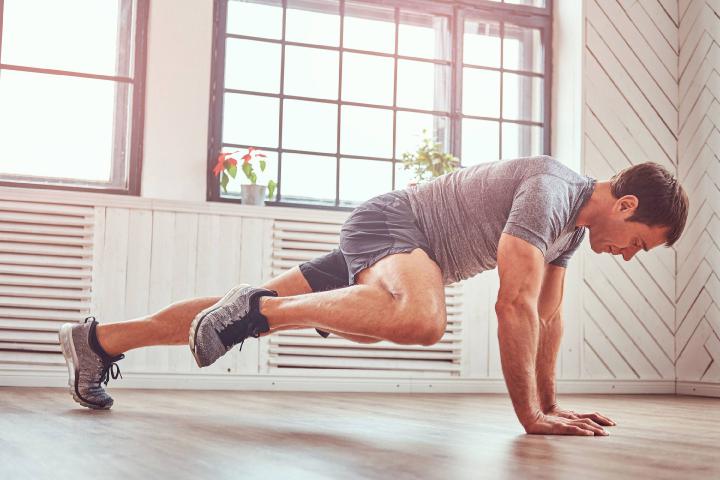 Exercises and Workouts for Adults and Youths
"We are in this together".
While everyone in the sporting community and beyond is feeling the impact of Covid-19, Cork Sports Partnership's 'Keep Cork Active' online resource aims to combat the void left from day to day sporting activity with a whole host of exercises and workouts for adults and youth to participate in from the comfort of their own home.
Cork Sports Partnership has created a selection of interactive general movement and strength circuits for adults and youths who are looking to keep active.
Included in these sessions are three levels of General Movement & Strength Circuit which challenge all levels and abilities.
These workouts are accompanied by a downloadable workout checklist and video demonstrations to help you keep track of your exercises and your daily activity. For more details see: www.corksports.ie/home-workouts
Working with a number of partners, Cork Sports Partnership's 'Keep Cork Active' resource also contains a number of sports specific home workouts, live exercise classes and for those looking to keep their sporting mind entertained a number of podcasts, match highlights, webinars and coach education resources are also available.
One to note: Cycling Ireland's portfolio of activities including; Interactive Indoor Swift League, On and Off Road Cycling Trails and the increasingly popular AXA Community Bike Ride Home Workouts.
Over the past number of months, Cork Sports Partnership have been busy working hard in the background planning and developing a number of physical activity programmes targeting families, adults, women in sport, those with a disability and the general public, such as the popular Men On The Move Online Fitness Programme, Couch to 3km Support Programme, The Rebel 21 Day Walk Challenge and looking ahead, a number of exciting new programmes and events launching soon over the summer.
For regular updates on developments, follow Cork Sports Partnership on Facebook (@corksportspartnership), Twitter (@corksports) and Instagram (@corksportspartnership)
Looking to plan your exercise timetable each week?
Every Monday at 10am, keep an eye on Cork Sports Partnership social media pages for your weekly Physical Activity Planner, highlighting a number of live exercises classes, workouts and activities for adults, families, older adults and people with additional needs.
Have an interest in learning and developing your sports knowledge?
Check out our weekly Sports Seminar Update released every Sunday at 6pm!
For full information on the Keep Cork Active Online Resource see: www.activecork.ie
**********
Join in with Free Fitness Classes Online
The Mardyke Arena UCC are running Fitness Classes online via the Mardyke Arena UCC Facebook page. Schedule:
Monday – HIIT – 6pm
Tuesday – Legs, Bums & Tums – 6pm
Wednesday – Pilates for all – 6pm
Thursday – Legs, Bums & Tums – 6pm
Friday – HIIT – 1pm
**********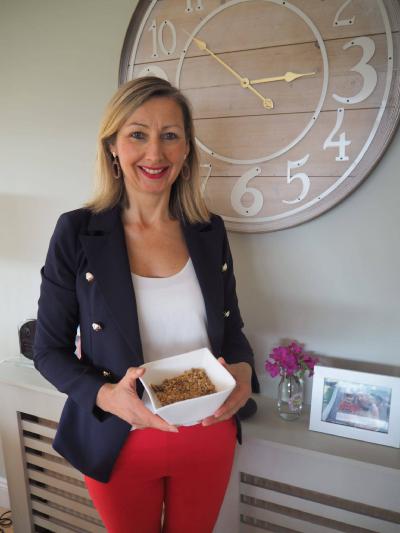 Recipe of the Week: Very Simple Tasty Granola, by Mary Carmody Nutritional Consultant, www.marycarmodynutrition.ie
Ingredients (serves 12 approx)
400g oat flakes
50g flaked almonds
50g sunflower seeds
50g pumpkin seeds
50g flax seeds or linseed's
50g desiccated coconut
A pinch of salt
90g coconut oil
90g honey or maple syrup
Optional: -50g dried fruit (currents, raisins, chopped dates, dried apricots, chopped prunes)
Method:
Preheat oven to 160c.
Mix all dry ingredients except the dried fruit, together in a large bowl. In a small pan melt the coconut oil. When cool add the honey or maple syrup. Pour the coconut oil and honey or maple syrup mixture into the dry ingredients and mix thoroughly.
Spread the mixture onto two large baking trays in an even layer.
Place in oven. After 20 minutes toss the mixture around and put it back in the oven for another 20 minutes.
When granola is cooled, you can add in the dried fruit and mix well together Tip: Instead of using vanilla-flavored yogurts which can be high in sugar, add 1-2 drops of vanilla extract into organic plain yogurt to serve with your granola.
For more, check out Mary Carmody on www.marycarmodynutrition.ie; Facebook: MaryCarmodyNutrition; or YouTube: Mary Carmody Nutrition.
**********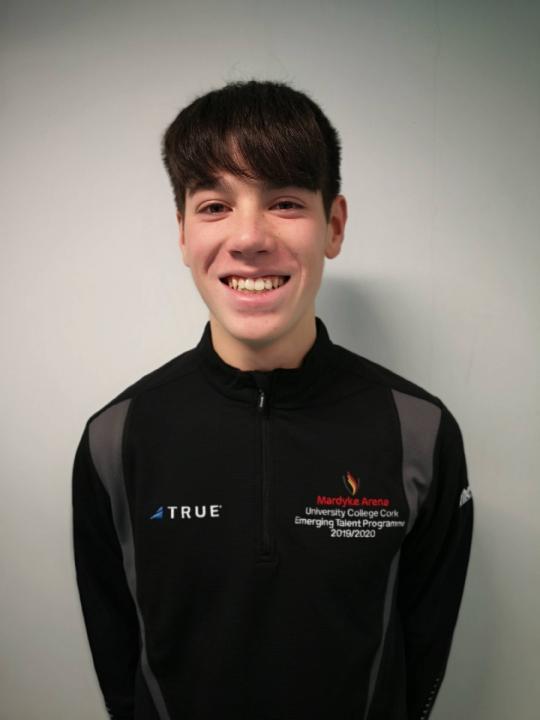 Inside the mind of our Cork sports stars — How are they adapting?
This week, rower and Mardyke Arena UCC Emerging Talent Programme athlete David Ross-Chu, tells us on how he is adapting to the current situation and maintaining his fitness.
"I'm a rower with Shandon Boat Club and a member of the Mardyke Arena UCC Emerging Talent Programme (ETP). Training during lockdown is very different to what I'm used to, but fortunately, with rowing it's still something that's manageable.
I borrowed a rowing machine from my club and I can keep following my training program. I have combined my training with cycling, running and circuits to ensure intensity is high.
"Recovery and nutrition have also been a bit easier to manage since lockdown started as I've had more time on my hands to balance them.
"While it has been difficult at times, training has helped me deal with the situation and I'm looking forward to getting back in the boat soon.
"I'm lucky to have great support from the ETP and my club, who have both provided me with plenty of fun challenges that have really helped to keep me motivated and training hard."
**********
Next week:
Tips to boost your mental health, and another delicious recipe
**********
Catch up:
Click link to all our home work-out videos.
Click here to catch up on Keeping Cork Healthy: Week 1 – Keep fit, in your home
Click here to catch up on Keeping Cork Healthy: Week 2 – Strong body & mind
Click here to catch up on Keeping Cork Healthy: Week 3 – Minding your mental health
Click here to catch up on Keeping Cork Healthy: Week 4 – How to stay injury-free while working out at home
Click here to catch up on Keeping Cork Healthy: Week 5 – Beware of common injuries
Click here to catch up on Keeping Cork Healthy: Week 6 – Diet tips to help boost your health
Click here to catch up on Keeping Cork Healthy: Week 7 – Mindful eating
Click here to catch up on Keeping cork Healthy: Week 8 – Fitness for all abilities
Return to the News section