New Mardyke Arena UCC App to Launch on Monday 4th November
15th October 2019
The Mardyke Arena UCC are pleased to announce that they will launch a new app from Monday 4th November 2019.
All fitness classes & courses will then be available to book online.
All members & patrons are asked to register in advance of the app launching.
All fitness classes will be bookable online 1 week in advance.
Online rates for classes are as follows;
Students – Free
Members – €4
Non Members – €8
Should there be any spaces available in a given class, these can be booked at reception one hour before the class commences at the following rates: Members €5 / Non Members €10.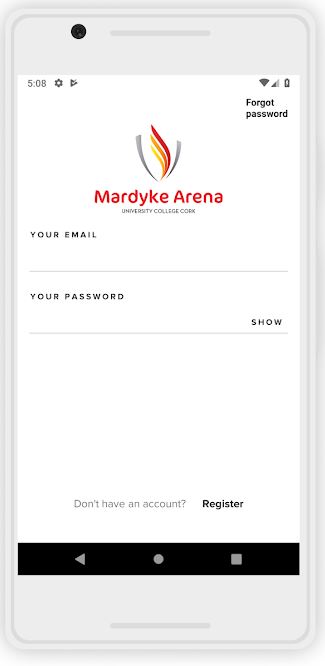 Downloading & Registering for the Mardyke Arena UCC App
Download the Mardyke Arena UCC app from I-tunes or the Google Play Store.
Open the app and Click 'Register'.
Enter your email address, preferred password and personal details, so we can verify your account.
Please read our terms and conditions and accept.]
All new users will be automatically defaulted as 'Non Member'.
All memberships will be verified & changed within 24 hours (Monday – Friday 09:00 – 17:00), if necessary, to either 'Student Member' or 'Public Member'.
Once your status is changed you will receive a notification confirming the change of status and avail of your discounted rate.
Should you book a class online within this period you will be charged the Non Member Rate of €8.
All Students should register using their UCC Student Email address.
Should you have any queries please contact michael.kearney@ucc.ie
Return to the News section