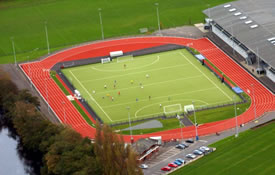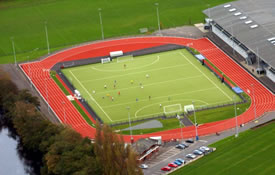 Synthetic Hockey Pitch
Enclosed by the athletics track is the Mardyke's synthetic astroturf pitch which is used for both Hockey and Soccer. The pitch is floodlit and it is a fully water based pitch.
The pitch is an integral part of the facility and is used widely during the children's multi activity camps.
The synthetic astroturf pitch is managed by the Department of Sport & Physical Activity, University College Cork.
For further information please contact the Office on (021) 490 4752 or E-mail sport@ucc.ie