Chris McCarthy - ETP Athlete of the Quarter
9th April 2019
Congratulations to Chris McCarthy (Karate) on recently being selected the Mardyke Arena UCC ETP Athlete of the Quarter.
Chris recently made history, being the first Irish Junior Athlete to win a European Championship in Karate.
Chris has been going from strength to strength since joining the ETP. He is a member of the Cloghroe Karate Club and works under the guidance of his coach Stephen O'Callaghan.
The Mardyke Arena UCC's Emerging Talent Programme is supported by Cork's RedFM, The Echo and Bodychef.ie
Click here to read more about the Mardyke Arena UCC Emerging Talent Programme.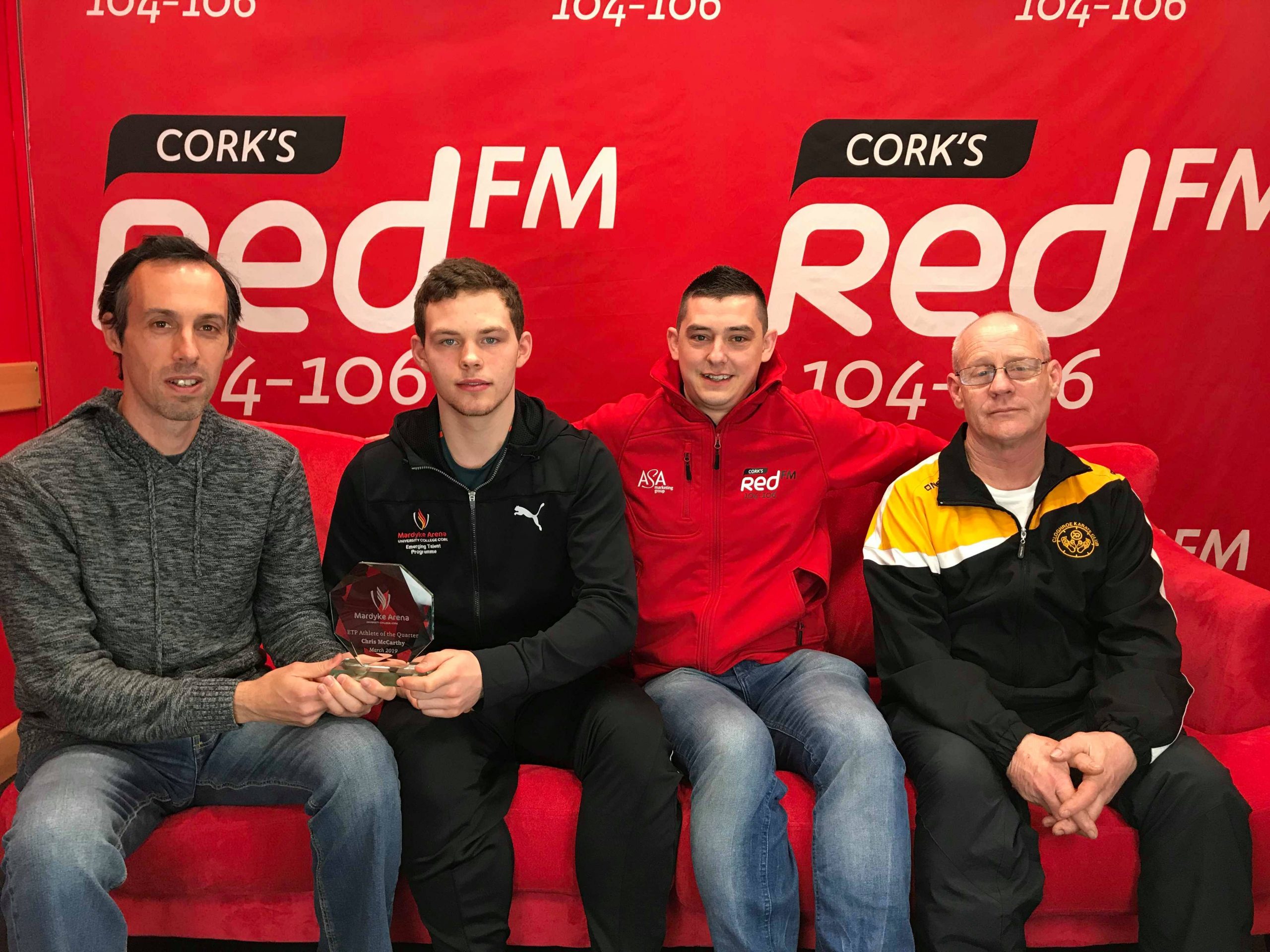 Pictured from left to right: Jeff Gomez (Mardyke Arena UCC), Chris McCarthy (ETP Athlete) Ciaran O'Regan (Cork's Red FM) and Stephen O'Callaghan (Cloghroe Karate Club)
Return to the News section