Seán McCarthy Crean - ETP Athlete of the Quarter
24th January 2019
Ciarán O'Regan of the Big Red Bench spoke to Seán McCarthy Crean, just one of the athletes on the Mardyke Arena UCC"s Emerging Talent Programme.
Sean has been going from strength to strength since joining the ETP. He is a member of the Cloghroe Karate Club and works under the guidance of his coach Stephen O'Callaghan. Sean had an exceptional 2018 year by not only winning a silver medal at the European Karate championships last February but by winning a bronze medal at the recent Youth Olympic Games in Buenos Aires.
Currently ranked 3rd in the world, Sean will be aiming for a podium results at the upcoming European championship. Down to earth, hard worker and above all extremely modest, Sean (and his twin brother Chris) are without a doubt, aiming to create headlines at Paris 2024.
Sean has recently been nominated for the RTE Young Sportsperson of the year.
The Mardyke Arena UCC's Emerging Talent Programme is supported by Cork's RedFM, The Evening Echo and Bodychef.ie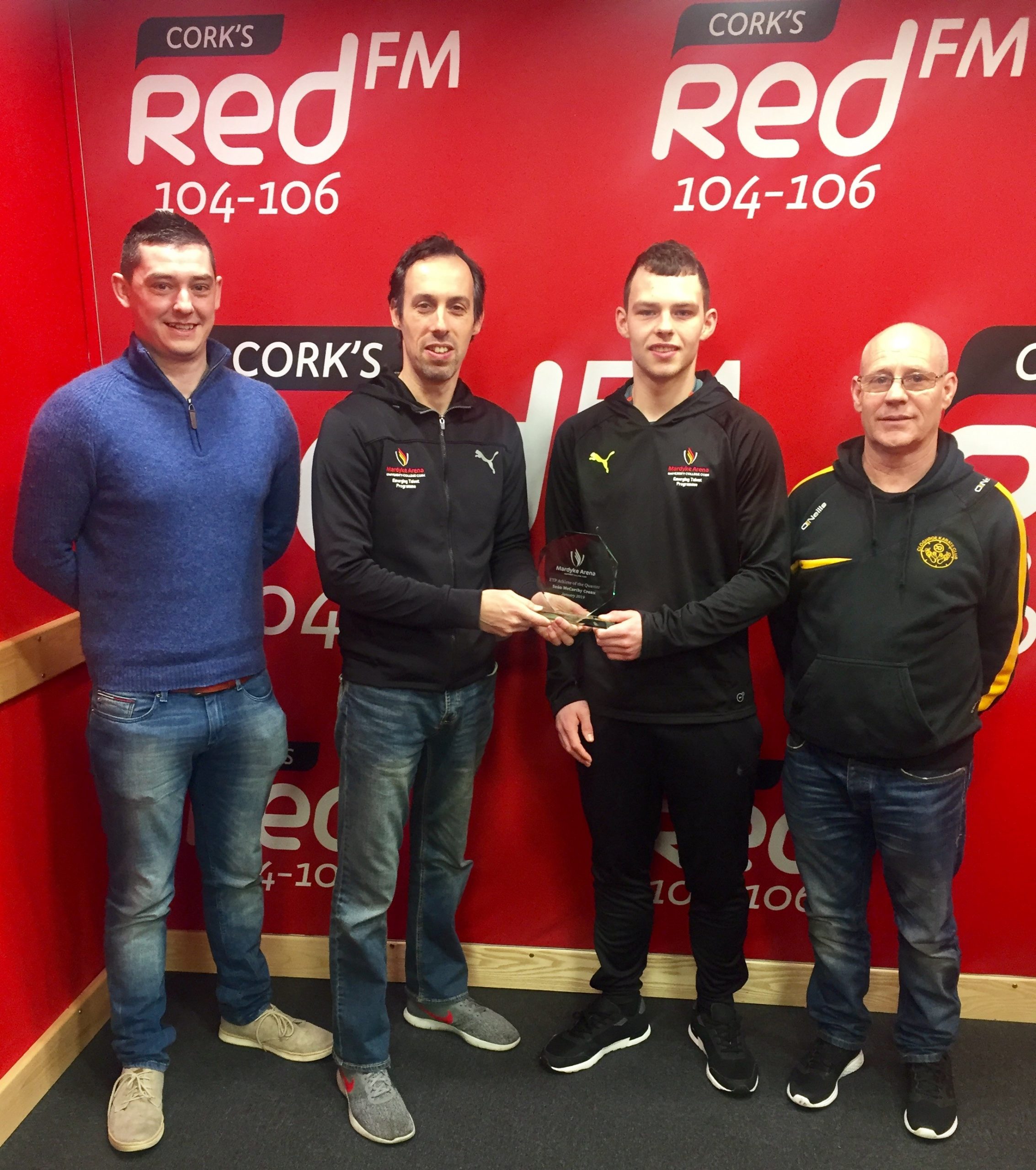 Pictured from left to right: Ciaran O'Regan (Red FM), Jeff Gomez (Sport & Athlete Performance Manager, Mardyke Arena UCC), Seán McCarthy Crean (Mardyke Arena UCC ETP Athlete of the Quarter) and Stephen O'Callaghan (Karate Coach, Cloghroe Karate Club).
Return to the News section